SUBMIT YOUR WILDLIFE FILM TO THE SF GREEN FESTIVAL
Make your wildlife film part of San Francisco's leading festival for films & discussions about people and the planet.
We are seeking compelling and relevant new documentaries on the most pressing environmental issues. As well as the opportunity to screen new works in the San Francisco Bay Area, being a part of the festival will help you connect with local partners and we hope to support the ongoing success of your film.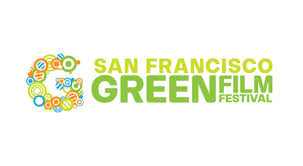 Now heading into its fifth year, the festival is a hub for the eco-savvy and green-curious to meet filmmakers, environmental experts and campaigners to watch, discuss, and create ideas for a better world. The 2014 festival presented 60 new, International films and over 80 guests, including filmmakers and issue experts. Recent speakers include activist Tim DeChristopher, author Jonathan Franzen, agriculturalist Cary Fowler, and marine scientist Dr. David Ainley.
SFGFF is also a member of the Green Film Network, an association of the leading environmental film festivals worldwide that support the diversity and strength of documentary work around the globe.
---
Submit your film now to the 5th San Francisco Green Film Festival, May 28 – June 3, 2015.
DEADLINES
Early Bird: December 12, 2014
Regular: January 9, 2015
Late: January 16, 2015
Submit your film with Filmfreeway
---
For more wildlife filmmaking opportunities with Africa Media, please click here.