Basic tips to produce a wildlife documentary – even if you've never filmed before
Enjoy 7 basic tips to produce a successful wildlife documentary. Follow these steps and ensure that you have the confidence and skills to start producing your own wildlife documentary.
1. Tell a Story
Rather than just a random sequence of footage, come up with a theme or story for your wildlife film. This could be a diary-style record of the adventure, or you can focus on a specific species, habitat or location (eg. One day on the Savannah).
2. Failing to plan is planning to fail
Think ahead about what shots will improve the story of your film: the sun rising in the morning; landscape, weather conditions. You can even go as far as to sketch out a story board to ensure you get the right material for your documentary.
3. Gear up!
Firstly, of course, a camcorder (or DSLR with high quality video capability). Make sure you have enough recording media (Empty SD Card's) and several (charged!) batteries. In addition, always include a lightweight tripod and beanbags to steady your camera (takes the beanbags empty and fill with rice, beans or sand on location to save on weight).
4. Time after time
Filming time lapse sequences are surprisingly easy to make at high quality with a DSLR and will be a great addition to your film. All you need is an intervalometer (around £40). Note that some cameras have the software to do this already built in. Great for sunsets, starscapes, condensing anything that happens slowly (such as snails crawling or dung beetles demolishing a pile of dung). An awesome tool to round off a wildlife film and to demonstrate your creativity
Download FREE eBook featuring 18 International scholarships to fund overseas experience travel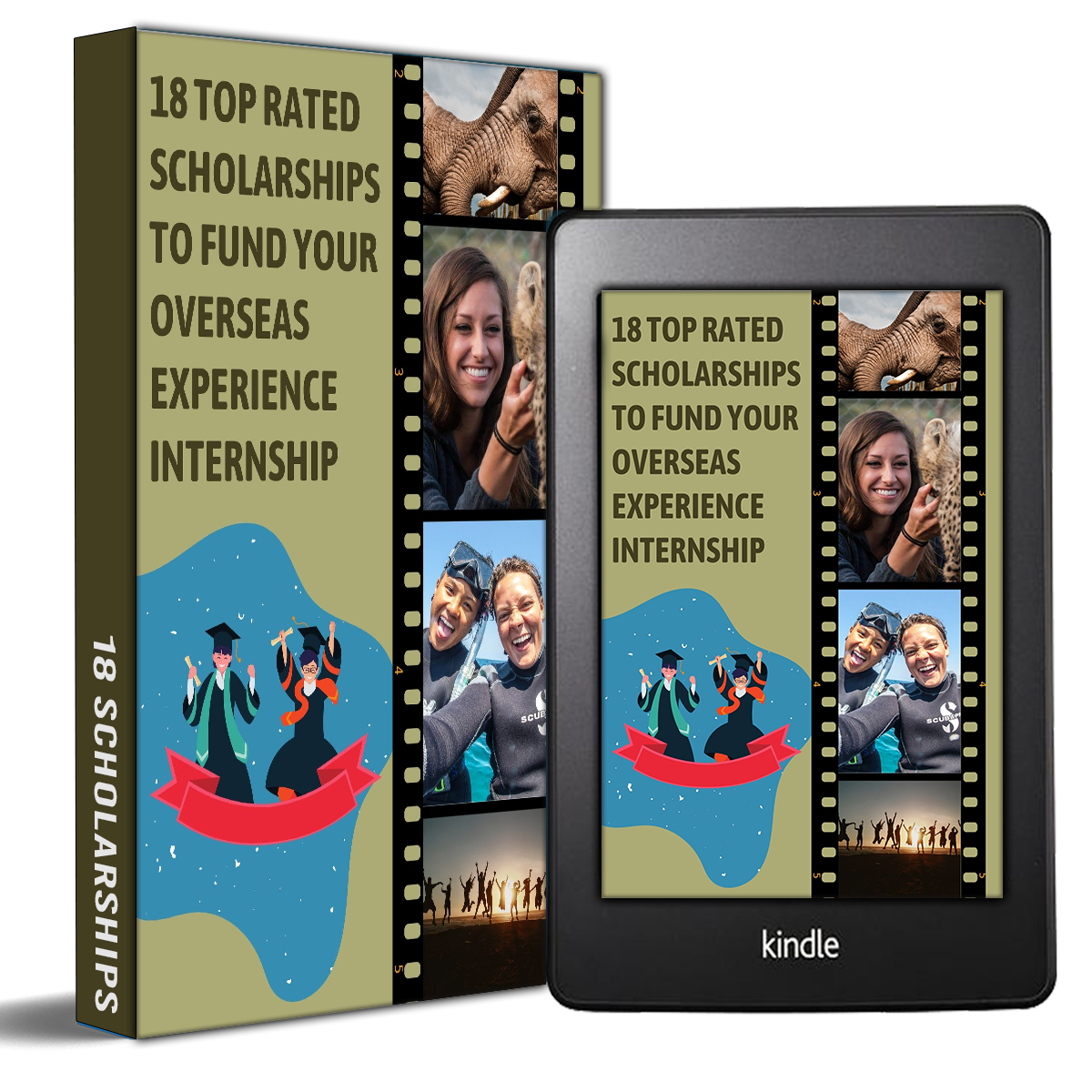 5. Successful sounds
Never underestimate the importance of sound. Taking a separate digital sound recorder (there are many small ones available for little more than £100) will enable you to record high quality atmospheres, voice-overs and animal sounds which will be crucial in your edit.
6. To get 'it, you must edit
Assemble and trim your shots, adding the sound to tell the story. Next, cut out anything unnecessary – don't make it overlong and dull for viewers who weren't there. You can always make several versions – a longer one for yourself, a short one for YouTube, and a medium length one for DVD to give as gifts, or to enter into wildlife filmmaking festivals. Remember to send a copy to all the people who helped you during the trip.
7. Brush up on the skills
Gain some skills before you go. Read up on wildlife filmmaking tips, tricks and techniques. Join filmmaking groups and pages on facebook to get the latest ideas from specialists.
Producing a wildlife documentary can be a lot of fun. In fact, you may even find that filming wildlife is the calling you have been waiting for. Ready to take the next step? Join me on the Wildlife Filmmaking program on a beautiful private game reserve in wild South Africa.
Blogger Profile - Ryan Johnson
Ryan is a well known wildlife film maker and shark biologist located in MosselBay, South Africa. His work is highlighted as researcher, television host, camera operator and scientist on shark and marine documentaries for international broadcastors including National Geographic Network.
Kickstart your wildlife media career!
Find your perfect wildlife media speciality program