4 Ways to reach the top as a wildlife film-maker
Most of the time, jobs in the wildlife video and film industry require years of on-set experience or working as an apprentice. For aspiring wildlife videographers, the initial job search can be discouraging. Your passion to reach the top as a wildlife documentary film-maker is present, but your real-world experience is lacking. Fortunately, there is a simple solution: find an entry-level industry position and work your way to the top. Easy enough, right?
Download FREE eBook featuring 18 International scholarships to fund overseas experience travel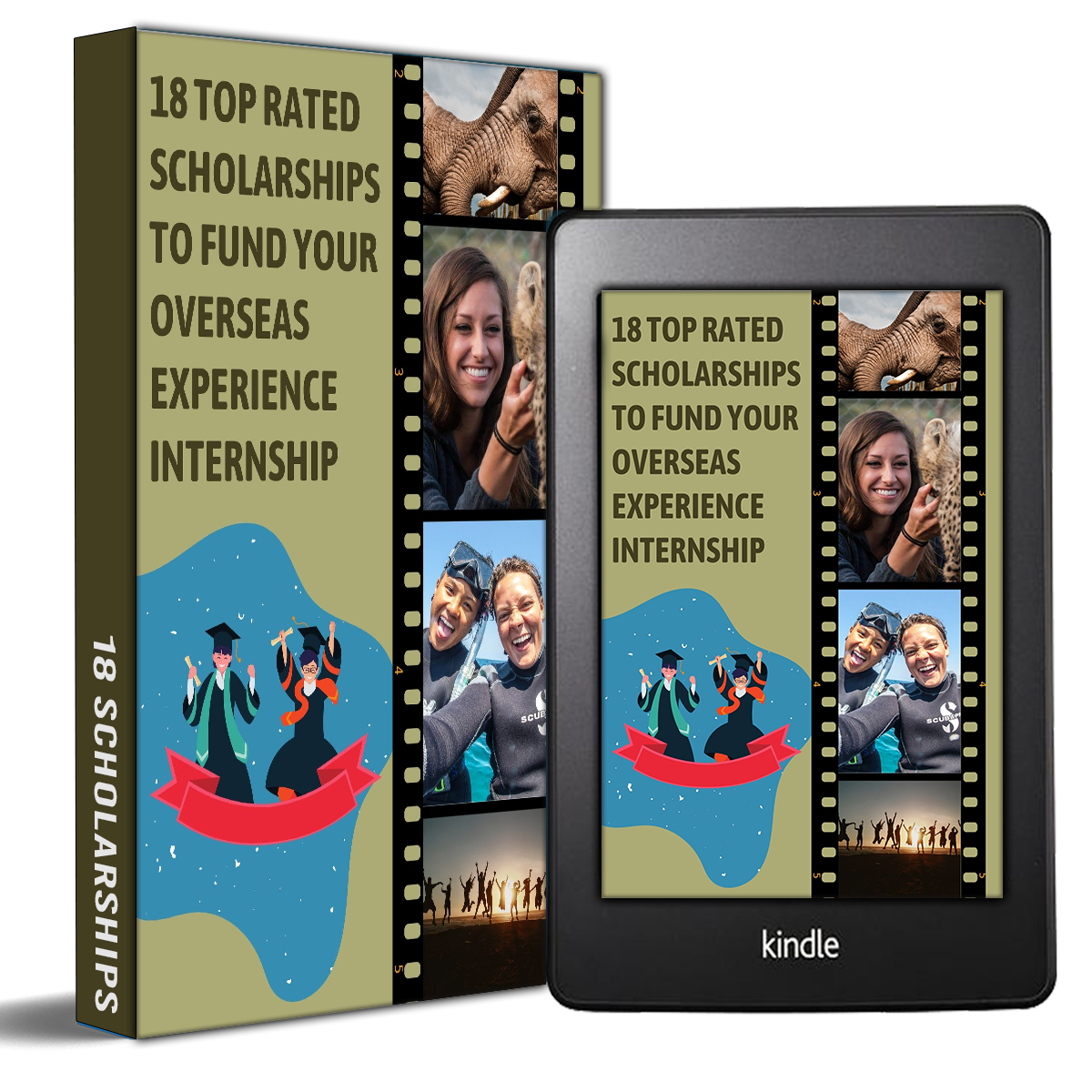 The First Stop to the Top: Internships
A common misconception about internships is that they are strictly for students fulfilling college degree requirements. While this is often the case, there are also internship programs available to individuals, whose only qualification is raw talent and passion, looking for experience and guidance in their field.
Like any job, finding the right internship program takes time and research. Most major studios and production houses have internship programs available. These positions are usually highly sought after and the competition is steep. However, many organisations offer paid for internships and vocational training programs where you get the opportunity to gain not only invaluable experience, but also individual tutoring and guidance from seasoned wildlife filming professionals.
The knowledge that is imparted to you and the connections that you will make during your internship are priceless when looking for future employment in the film industry.
Level 2: Production Assistant/Runner
When it comes to entry-level jobs, a production assistant or runner position is one of the lowest on the food chain. Unfortunately, it is almost always a necessary rite of passage.
Though the job responsibilities of a PA are not entirely desirable, they are not difficult either. Depending on the size of the production, your responsibilities as a PA will vary. However, you can expect them to revolve around the miscellaneous tasks paramount for the overall success of each project … from getting people their coffee (which should never be taken lightly, rather with two sugars, please), all the way through to standing guard to avoid a lion swallowing the director.
At the end of the day, you can expect long hours in a seemingly unappreciated position. The key is to work hard, pay attention to detail, and don't complain. A good attitude and enthusiasm for every assignment can go a long way when you're a PA. If you've done your job well you'll be on your way to a mid-level production position in no time. (To get through the day, you can self – motivate by reminding yourself that you are working close to wild animals, in a location many people only dream of being at)
Level 3 – Do it Yourself freelance wildlife film-maker
There are a few ways to reach the top as a wildlife film-maker without having to submit to hours of runner work and years of apprenticeship. One of those ways is to become a freelance videographer.
The only requirement for this is to have access to the video gear needed to do the job. In addition to the essential gear and video knowledge, a freelance videographer needs to possess a "go get it" attitude. You alone, will be responsible for finding and booking your jobs. Always be on the hunt for opportunities to increase your experience and the standard of your show reel.
Remember, when it comes to freelance videography, every opportunity is more than the task at hand; it's the future of your business and livelihood. Treat every job with the utmost importance; it could be the difference between getting referrals and looking for a new line of work.
Level 4 – On your own terms: Independent wildlife film-maker
Being an independent wildlife filmmaker has plenty of appeal. However, it takes a special breed to be successful. Not only does it require a dedication to the art of video production and post-production, but you must also have a strong business sense if your goal is to make money. Fortunately, with sites like YouTube and Vimeo, independent filmmakers can easily promote, distribute and turn their videos into a healthy source of revenue – all part of the journey to reach the top as a wildlife film-maker.
For some time now, YouTube's Partner Program has been helpful in the quest to make money. Once you sign up for the program and your video is approved for monetization, YouTube will place an ad in or near your video that will generate revenue, while you sit back and collect. Your earnings will depend on a variety of factors.
As an independent filmmaker, there are many ways to rake in the dough. The key is to possess an entrepreneurial attitude that just won't quit. Then, find the avenues and platforms that work best for you. If you're successful, it can be quite lucrative, even at the entry-level.
Nothing good ever came easy
Entry-level positions are not typically glamorous. You will work hard. You won't be appreciated at times, and more than likely, you will have to do things that you're over-qualified to do. However, don't let this discourage you. Work harder. Be polite and grateful for every opportunity that you receive. After all, this entry-level position is the foundation of your wildlife film-making career. Do well at this level and there's no telling the places you'll go. It will make it much easier for you to reach the top as a wildlife film-maker.
Kickstart your wildlife media career!
Find your perfect wildlife media speciality program