How to win underwater photo competitions: 7 Tips from the inside
Many budding underwater photographers want to get recognized, find out how good they really are and see some sort of a return from their passion. Entering photos into competitions - and winning them - is a sure fire way to do this.
From my experience in the world of underwater photography competition, pay attention to these 7 tips, and you will find yourself moving up the rankings pretty quickly!
Master underwater photography whilst exploring the worlds most abundantly diverse tropical reefs
1. Know the rules.
It sounds daft, I know, but many people get disappointed by entering photos that break the rules and then get disqualified. Each competition will have its own guidelines or rules for the photos allowed, so make sure from the start that you know you are preparing the correct images.
2. Do your research.
How do you know what competitions are available and which category to enter into? Firstly, you need to do a little bit of research… don't worry much – it is very easy. Most Dive Magazines have monthly or quarterly underwater photography competitions, so go online and subscribe, or even better, pop down to your local dive shop. They are sure to have an up to date copy. As a bonus, you will be able to chat to the staff at the shop, who must surely to be into underwater photography… if they are not, well, then change dive shops… he he. If you are just starting out, it is a good idea to enter in the novice category and then move up as you progress, eventually setting yourself up to win the underwater photo competitions out there.
3. Get the basics right.
Make sure the photos you enter are in focus, white balanced correctly and in line with the basic photography rules of good composition. For instance, images shot on a level or more preferably shot upward. Use the rule of thirds, ensure subject is moving into the frame not out, ensure good use of diagonal lines, S curves and finally, capture the eyes. Obviously there is a lot more to composing a photo, but start with the basics – the judges love it!
Download FREE eBook featuring 18 International scholarships to fund overseas experience travel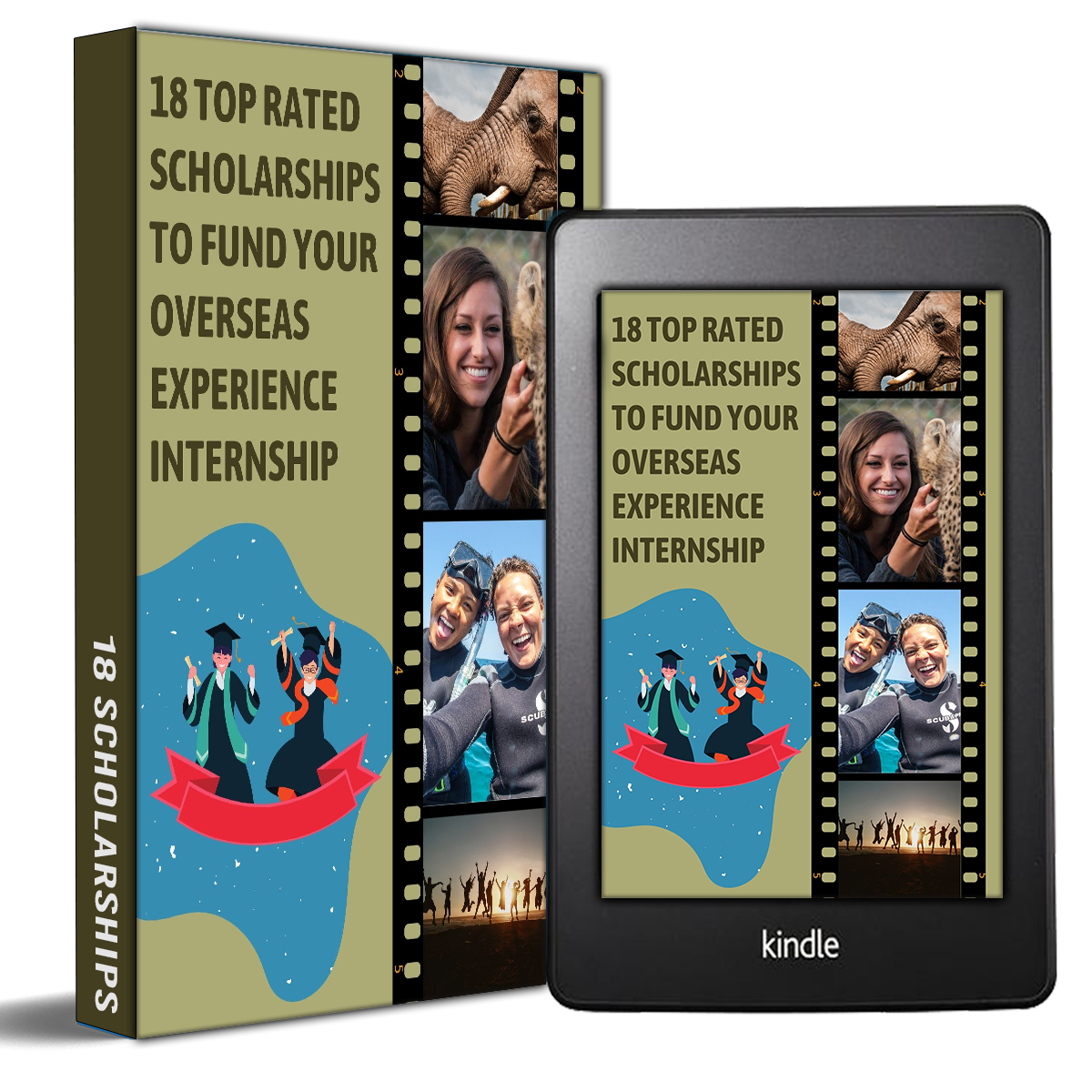 4. Capture behaviour. Something unusual and amazing!
To really 'WOW' the judges, you have to show them something different! Capturing unusual behaviour is one way of doing this. Shooting a Mantis shrimp in its hole is pretty cool as it is, but shooting it rising up, ready to strike at its prey, is much cooler. Then, capturing the strike itself is just gold! To do this though, you really have to get to know the subjects that you intend to shoot. Doing your own research will help you, either by reading up or from your own time spent diving with the animals. Getting to know them and their behaviour will dramatically increase your chances of capturing something magical.
 5. Be creative.
You want your shots to stand out from the rest, so try to think of and plan new ways to shoot your chosen subjects. Study what other photographers have done and use some of their ideas to help create your own new and unique style of shooting. Don't just concentrate on the full animal, you can shoot different body parts, eyes, mouth, teeth or fins. Animals living on other animals are all good examples, but it is up to you to provide the judges with a new exciting perspective in your photography in order to win underwater photo competitions.
6. Do not over work.
Working on photos during post- production is always fun, and with today's software your photographs can be severely altered. Most competitions allow some editing: exposure, contrast and spot removal for example. But be careful, in the case of competitions, less is definitely more. If you go crazy in post – production and over work your shot it can look unnatural – a sure way to put of the judges.
7. Do not give up!
It can be very nerve racking to put your photos out there to be judged. Do not be afraid of this or be put off if you don't get the feedback you were after. Remember, underwater photography is an art form and just because one judge doesn't like your shot, does not mean another judge will feel the same way. In saying this, it is still very important to listen to the feedback given by these experts, take it on board and try to adapt. However, you must still retain your own sense of style – the most important person to impress is YOU. You have to enjoy shooting and viewing your own underwater photos.  As long as you are passionate and determined and you keep on shooting, success will eventually come your way. With these tips, you're well on your way to win a few underwater photo competitions.
Blogger Profile - Stephen John Hemstalk
Steve Hemstalk hails from New Zealand where he started his SCUBA diving career as skipper and dive instructor. With that many hours spent under and on the water, he soon realised a new passion – Underwater Photography. He has entered his images into many competitions and has also been asked to be a judge in a few. Steve is currently in Mozambique as a field specialist in the Underwater Photography internship training program.
---
Kickstart your wildlife media career!
Find your perfect wildlife media speciality program