The best sources of income for travel bloggers today
I'm sure you've come across many writers and influencers who make thousands of bucks just by being a travel blogger. All they do for a living is travel and write blog posts about their experiences. It might sound unbelievable, but you can do it too. With enough motivation, patience and perseverance, your travel blog can be a substantial source of income. In fact, it might even be the only one you need! There are many sources of income for travel bloggers today. Here are some of the best ones you can try out.
Download FREE eBook featuring 18 International scholarships to fund overseas experience travel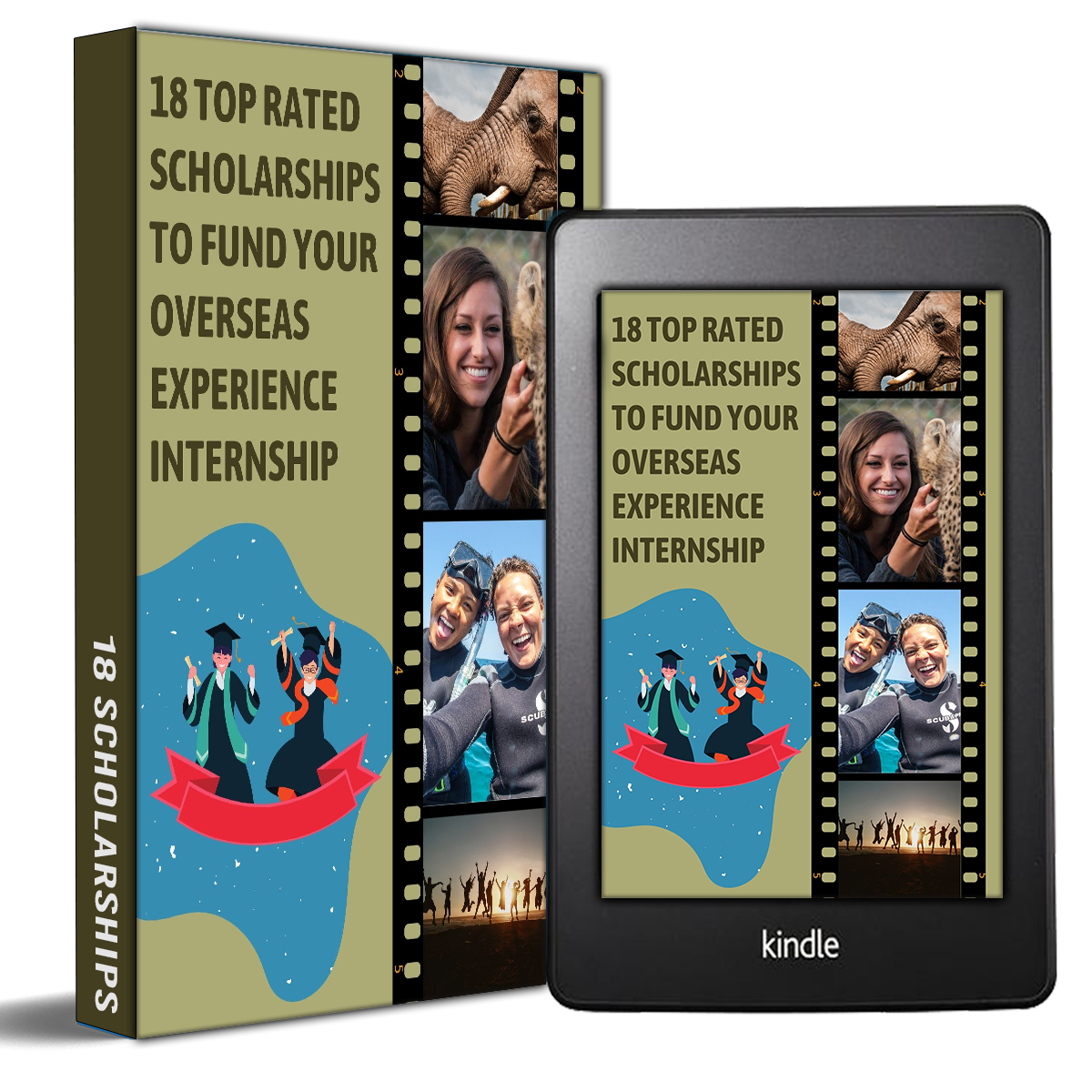 1. Advertisements
Businesses such as tourism companies, travel gear stores or hotels can pay you to place an ad of their product on your blog. Let businesses that might appeal to your readers know that you're advertising. What's more, if you become a well-known blogger and influencer, they might even contact you first. Make sure you have a media kit that advertisers can download, so they know what they'd have to pay for an ad. Include your travel blog's average monthly page views, subscriptions and other stats in the media kit. These will convince advertisers that you're worth using as a marketing platform.
2. Affiliate marketing
This is one of the most popular sources of income for travel bloggers. In short, you market other companies' products on your blog in order to get a commission on each sale or click-through. So, you affiliate yourself with the company or product, as such. Most online companies have an affiliate marketing option, so do some research on which products, websites and companies are in line with your audience and brand as a travel blogger. In other words, which products would you use and recommend to your readers? Remember, authenticity is best. Amazon, Groupon, Etsy and Rakuten are some examples of companies with great affiliate programs.
3. "Buy me a coffee"
This is a cool new trend for bloggers who are just starting out. Include an option in your sidebar where the reader can "buy you a coffee" if they liked your post. In other words, they show appreciation for your writing by donating 3 dollars. Or whatever a cup of coffee costs in your country. You can also include a general "Donate" button, where readers can donate any amount they see fit.
4. Sponsored posts
This is almost like marketing or advertising someone else on your blog. However, instead of just a visual banner or ad section on your site, you write a whole blog post about a company or a product. This is where the benefit of being paid to travel comes in. For instance, if a hotel sponsors one of your posts, you can write a travel article about them and include links to the hotel's website. It can even turn into an affiliate deal, like in tip 2.
5. Freelance articles
Your blog serves as a resume or portfolio of your writing. Therefore, if you keep it up to date and on standard, it will serve you well in landing some freelance writing jobs. Pitch an idea for an article about your planned destination to a print or online magazine that might be interested. On the other hand, you could try and pitch an article you've already written. 
It might take a while for you to earn a substantial amount for your articles. However, you are establishing yourself more and more as a travel writer with every publishing opportunity. You'll probably receive more payment if you include your own pictures. In some cases, the magazine might even pay for your flight (though not always).
Note: For the above advertising, affiliate or freelance options, set up a contract with the company before writing or submitting your article. This is to make sure that you will both benefit from it.
6. Sell your own product
This could be any product or service you've created. For instance: an e-book on travel blogging, how-to guides, maps, digital city guidebooks, or branded merchandise. Have a "Shop" button on your blog menu or display new offers on the sidebars of your blog. If you dabble in photography – photos are important for travel blogs, so you should have these – you could also sell them to publications or stock photo sites. 
7. Online training courses and mentoring
There is no better way of establishing yourself as an authority in your niche than sharing your knowledge. You could be invited as to conferences and seminars a speaker. If you're not fond of standing in front of an audience, you can let your readers sign up for an online training program. Alternatively, they could pay a small amount to download video tutorials on the type of content you have on your travel blog. For example: cooking classes, travel tips or finding the best hotel in your next destination.
The best way to ensure you make money as a travel blogger is to use several (if not all) of these methods. It's essential that one can manage multiple sources of income as a travel blogger. Especially if you're making a living out of writing about your travels.
As always, keep your work quality and standard high. Before long, you'll be able to show destinations and businesses that the exposure you can offer them is worth paying for. Start your journey in this exciting field by joining our travel and environmental journalism program. 
Have you used any of these sources of income for travel bloggers in your career? Share your experience with us in the comments below.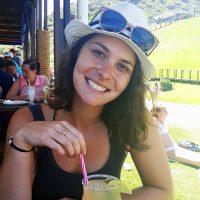 Blogger Profile - Rouxne van der Westhuizen
Rouxne has an Honours degree in journalism and media studies. She specialises in wildlife conservation writing, travel journalism and blogging.
Download FREE eBook featuring 40 proven fundraising techniques to finance your next overseas experiential adventure