10 things nobody tells you about starting a blog
Starting a blog seems so easy: think up a cool name, write some stuff, post it online and trust that people will read and love it. Not so easy, actually. Even if you travel all over the world and have a ton of exciting and enlightening experiences to write about, it takes a lot of work to ensure that the online readers of the world are intrigued. Here are a few things that you should know about starting your own blog.
1. Your domain, your rules
Invest in your blog from the beginning, and the first step is buying your own domain. The most popular web host to buy a domain from is Bluehost (great for WordPress.org compatibility), but there are also other options such as HostGator, Hostinger, GoDaddy, Network Solutions and many more. Having your own domain automatically makes your site more professional: no redundant extensions in the URL, for instance. It also gives you more control over your blog's appearance, themes and extra functions and plug-ins, as opposed to a free hosting platform with limited options.
2. Be specific
Make sure you have a well-defined niche in your blogging content. The best way to do this is to have an Ideal Reader in mind every time you write a post or make decisions about your blog. What would your target market or Ideal Reader think about this visual change? Would they like the way the content is written? Even if you're starting a travel blog, there are endless options for travel niches: food, art, outdoor travel, packing tips, travel planning on a budget… Choose your niche and stick to it. Keep your Ideal Reader happy.
3.  Your following won't pick up immediately
Don't get discouraged. It's part of the development process, and you're only at the start of it. As soon as your site is ready and you've published your first blog post, you need to market it far and wide to make sure as many people within your target market know about it. Then you need to make sure you publish regular content after that. Ask your friends and family members to follow you and ask them to share it too. This is the best way to build an organic following (especially if you have international friends with contacts all over the world).
4. Advertising on your blog is easier than it seems
Make a PDF media kit or document in which you include prices for companies (whose products would be relevant to your readers, of course) to advertise on your blog. This includes images on different locations on your blog (top of the post, the bottom of the post, your blog sidebar, etc.) and sponsored posts. A sponsored post is an article that a company pays you to write just about them or their product. You could also have affiliate agreements with other sites, where you earn a certain amount every time a reader clicks through to a website you've linked to. 
5. Have more than one income stream
All those options for advertising in number 4? Use all of them. Also, do some commission or freelance writing for some extra income. Write an ebook and sell it on your site. Have a PayPal button where goodhearted readers can "Buy you a coffee" or "Donate a dollar"  if they like your writing. Managing more than one income stream is the best way to optimise the total amount you earn from off your blog.
Download FREE eBook featuring 18 International scholarships to fund overseas experience travel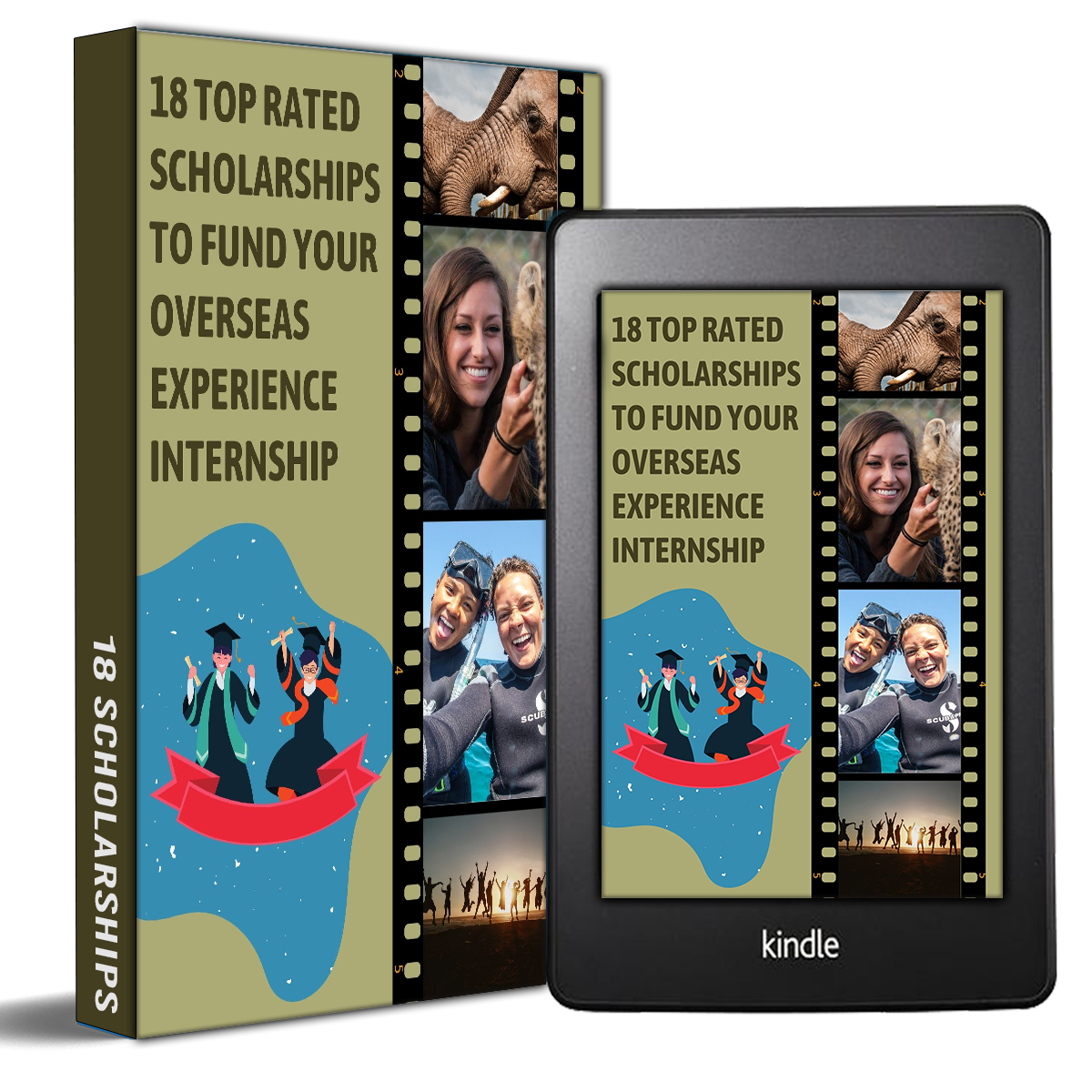 6. Keep up the content
Post on a regular basis and be consistent after starting your blog – your loyal followers will expect it. A good way to keep track of your posts is to write all your ideas down, keep a table or spreadsheet with publishing dates for each post. If you write quickly, you could finish four posts in one day and schedule them ahead for publication. Also, make sure that you post quality content every time, as your blog will also become a portfolio of your writing that people will look to.
7. Up your SEO (Search Engine Optimisation)
Do research on the best keywords and key phrases to use for your blog content, include internal and external links in each post, and make sure Google knows to put your blog name on top of your target reader's search results. Doing this from the start ensures your SEO gets even stronger over time.
8. Social media is your friend
It's the best way to reach out to all kinds of audience. Be social media savvy: have an account with your blog title on one or two social platforms, and keep them updated with current information and posts. This is also a way to keep in touch and interact with your followers on a more personal level.
9. Call your readers to action
Including a call to action (CTA) for the reader at the end of a post is essential to provoke interaction and discussion on your blog. Ask your reader to comment or like, ask them to subscribe to your newsletter, or give them the incentive to share your content on social media platforms.
10. Use your contacts
Networking is key, and you do so by keeping up to date with posts, replying to comments on your blog, reaching out to and thanking people you compliment or share your blog on social media, and building relationships with advertisers or sponsors. An important aspect of networking is to be an active member of the blogger community. Make friends with other travel bloggers in the same niche, swop out opportunities to be guest bloggers on each other's sites and promote each other's content. If you cultivate this kind of relationship with a blogger that has a big following and readership, chances are you might gain some followers through this interaction.
One last thing to know before starting a blog: it takes time to perfect your practice. Be open to learn and grow as your blog grows, and remember to have fun with it. Starting a blog is exciting and a great way to develop your writing. With these tips, you can kick it off the right way. 
Do you have your own blog? Which of these tips didn't you know about before starting yours?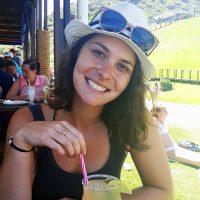 Blogger Profile - Rouxne van der Westhuizen
Rouxne has an Honours degree in journalism and media studies. She specialises in wildlife conservation writing, travel journalism and blogging.
---
Kickstart your wildlife media career!
Find your perfect wildlife media speciality program