Shark Finn Races Warthog (Online release)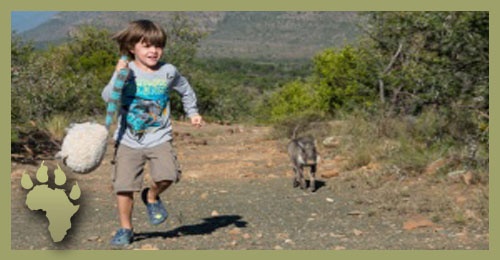 Short sequence of Finn taking a baby warthog for a walk, and like all kids, deciding it is worth having a running race. 
This is part of an ongoing media projects named – Finn and Friends. The series of short productions follows 'Shark Finn' on his adventures around Africa meeting other children who have grown up with unique and special relationships with Africas wild animals.  
A fun 30 second segment accompanied by photographs from the Africa Media team
---