5 travel resorts that are saving wildlife and the community
Probably every single one of us has had the experience of falling in love with a place, only to return years later to find it changed beyond recognition—too often for the worse. It can be hard to face the fact that by being part of the influx of visitors who "discovered" a place, we share in the blame. At least a partial solution is to choose places to stay that give back to their communities in a big way, providing jobs, subsidizing schools and community centers, and serving as stewards of surrounding parks and wildlife.
There are many such places, and the list is growing as more travelers embrace the concept of sustainable travel and search out hosts that play these roles. "Many people are looking for adventure when they travel, but they also want something more—a sense of the place and people in that community and that their visit is benefiting that community somehow," said Rob Harper, one of the founders of NAMU Travel Group, a Costa Rica-based travel-planning service.
Here are five eco-resorts that have won accolades for documented service to their environments. (No greenwashing here.)
1. Sukau Rainforest Lodge, Borneo, Malaysia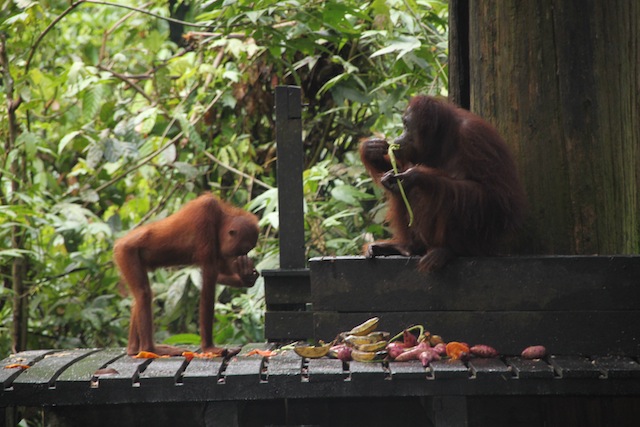 Probably no adventure travel destination is more renowned for its mission to protect the local people and environment than Sukau Rainforest Lodge and its parent company, Borneo Eco Tours, which this year was awarded first place in the Educational Travel Community's Responsible Tourism Showcase for 2015.
"Ecotourism is about interpretation of the environment, the wildlife, the people and the culture, so what better way than having the local people themselves do the interpretation?" said founder Albert Teo in accepting the award.
Located in Borneo on the Kinabatangan River, an area considered the best in the world for seeing orangutans in the wild, Sukau has hosted delegates from the World Ecotourism Conference and the World Wildlife Federation's annual conference. Wild Asia Responsible Tourism Initiatives selected Borneo Eco Tours as the "Best in Community Engagement & Development" this month.
Borneo Eco Tours and Sukau Lodge are best known for their stewardship of the Kinabatangan Wildlife Sanctuary, where river tour boats are equipped with nonpolluting electric motors. The businesses have also hosted four Sukau medical camps, bringing much-needed medical and dental care to residents. The list of community benefits goes on, making this organization a model of sustainability practices for the entire industry.
2. Small Hope Bay Lodge, Andros Island, the Bahamas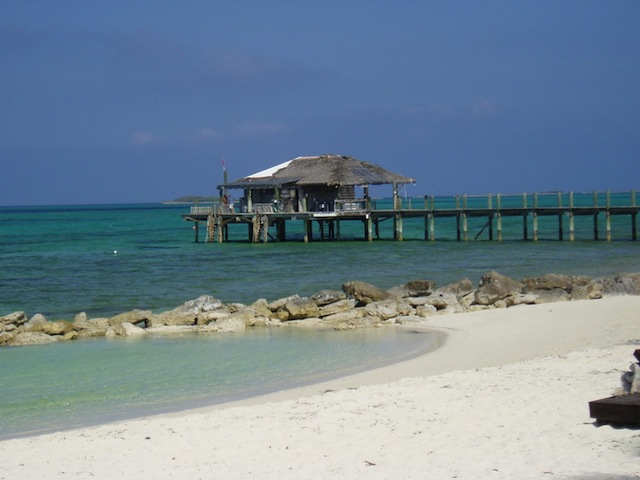 The Bahamas made Ethical Traveler's annual list of the "World's 10 Best Ethical Destinations" again this year for its expansion of the Andros West Side National Park as well as for creating new marine protected areas on several of the more remote islands, an effort led by The Nature Conservancy and the Bahamas National Trust.
Renowned among divers for its location on the edge of the world's third-longest barrier reef and its access to Blue Hole National Park, Small Hope Bay Lodge has played a major role in these protection efforts. The lodge, family owned since 1960, is one of the biggest local employers on Andros Island, giving it a major stake in community welfare. While divers and snorkelers are the mainstay of Andros Island tourism, the island is increasingly attracting birders, kayakers, cyclists, and hikers, and Small Hope Bay Lodge offers light-footprint ecotours for all.
3. Cavallo Point Lodge, Sausalito, California
You don't have to go that far to find a model of sustainability practices: This transformation of a mothballed military base overlooking San Francisco Bay was just announced as a finalist for the National Geographic Society's new World Legacy Awards. Honored for its "sense of place" in preserving Fort Baker's historic buildings, Cavallo Point recycled building materials, restored the grounds with native plants, and employed other green practices that earned the resort LEED Gold certification, no easy achievement for a restoration project.
4. Mauna Lani Hotel and Resort, Hawaii Island, Hawaii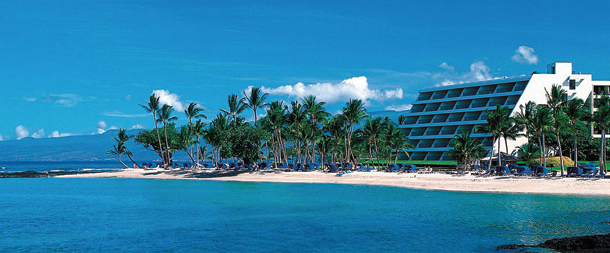 Best known in the sustainability community for its solar power efforts, Mauna Lani Hotel and Resort generates more than a million kilowatts of electricity that both powers the resort and feeds the island's grid. While not necessarily what you picture when you think of an eco-resort (and yes, it has a golf course), Mauna Lani gets props for its sea turtle conservation program.
5. Lapa Rios Ecolodge, Costa Rica
Lapa Rios needs no introduction to eco-travelers, having led the way in wildlife conservation of Costa Rica's Osa Peninsula since owners John and Karen Lewis purchased the land in 1991. With more than 1,000 acres of protected private jungle, Lapa Rios provides a wildlife corridor for jaguars and other endangered species and has won green travel awards from the Rainforest Alliance, National Geographic, and pretty much every travel publication. But its standing was solidified with its certification by the Long Run, a coalition of resorts, hotels, tour companies, and others known for their mission of stewardship.
Article from source
If you are a travel enthusiast, why not make a career out of it by blogging about your experiences? Click here to find out more!