Wildlife photography tips: How to be successful in photo competitions
Barely a day goes by when you don't see a tweet or Facebook post about another photo competition you should enter. "Big prizes! Fame! Exposure! Magazine Cover!" they yell out at you, and can be tempting for various reasons. On the surface, most contests seem like a good idea given the potential upside. However, there are many aspects to any contest which photographers should consider if they want to be successful in photo competitions. Those considerations will depend upon where you are along the photography spectrum, from beginner to advanced professional.
When you look at a photo contest more closely, there are many questions you need to ask to see if the contest is a good fit for you. This is a list of basic questions you should ask yourself before entering competitions.
What is in it for me?
If you are thinking of entering a contest then you want to get something back out of it. It's important to know what you want before you submit. Otherwise, you will never find what you are looking for.
The three main reasons for entering contests can be broken down into 3 Fs:
Fame – Are you doing it just for the exposure and fame? Do you want to be known as "X Magazine's Fashion Photographer of the Day/Month/Year"? If so, will this contest help you with that goal? Will it add to your resume/CV?
Fortune – Are you looking for the big bucks and couldn't care less about the fame? Does the contest offer decent prizes to help you meet that goal? What about second and third place, are those good prizes too?
Feedback – Some contests offer a chance to receive a critique from one of the judges (sometimes at an additional cost). This is helpful especially if you don't win a prize. Improvement is likely why you are reading this article in the first place! This is also a variant of how you can be successful in photo competitions.
What about my rights?
If you have a vested interest in protecting the use of your images, read the full rules of every contest you enter. They aren't as hard to read as the iTunes regulations, and the key bits are often labelled with a header such as "Rights" or "Permission".
What you are looking for here is how your image may be used. A good contest will limit their use of the images submitted to only promote that particular contest. In that case, they will display the images so others can see them and potentially share them (with correct links back to the contest which contains proper credit to the photographer) and that is all. They will display winners and may also use them in promoting the next contest, such as showing the 2014 winners when advertising the 2015 contest.
Other contests are simply a rights grab. They offer a juicy prize, such as $10,000, but state they can use the images worldwide, royalty-free forever, however they wish. These contests are looking to avoid paying stock companies (and their photographers) for a boatload of images they may use later. They receive the images often at less than a dollar per image. These contests make good business sense for the company, but stink for what they do to everyone except the grand prize winner. Avoid these contests if possible.
Download FREE eBook featuring 18 International scholarships to fund overseas experience travel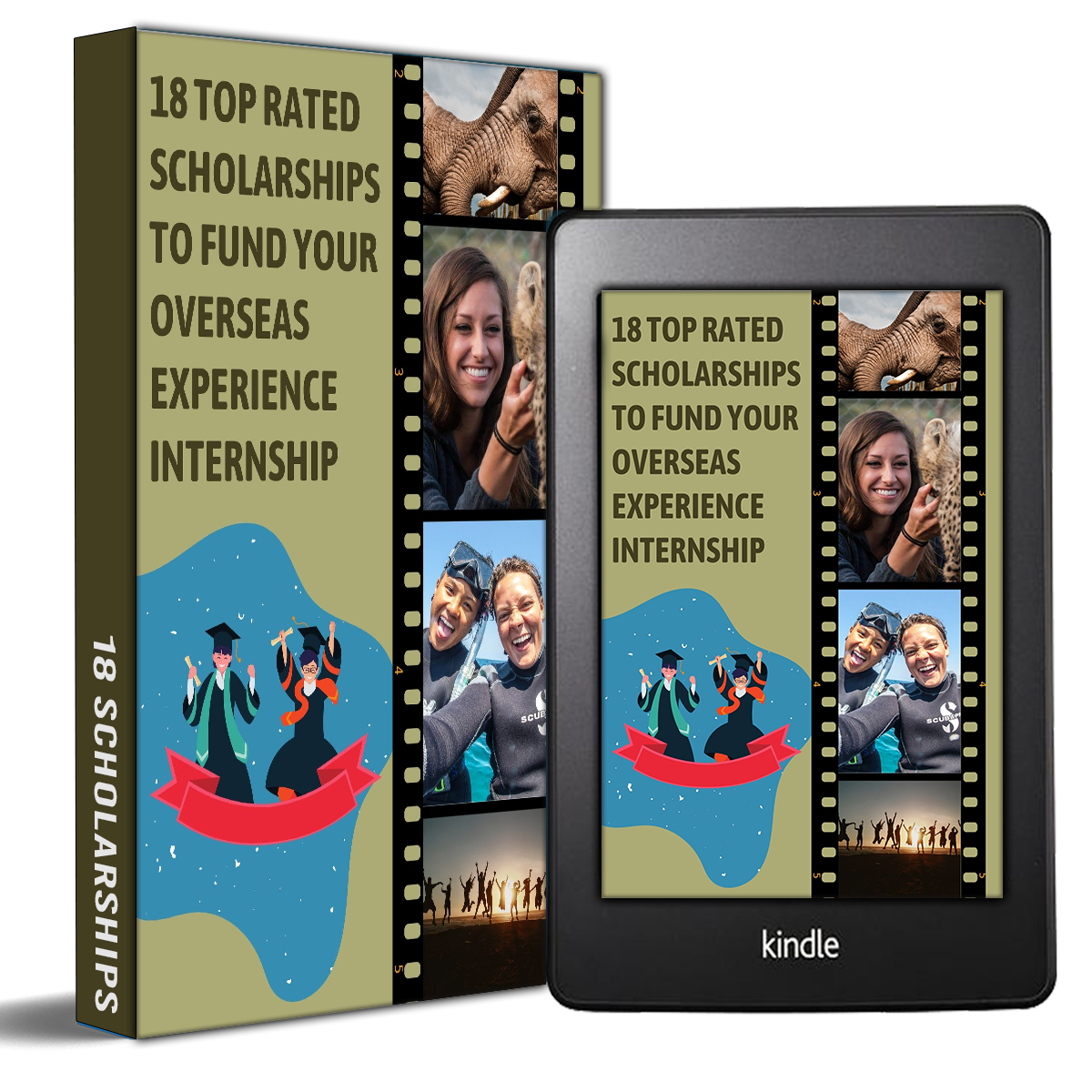 What does it cost?
Let me state up front that nothing is free. If a contest is totally free, there are great odds that it is looking to grab rights. Be wary of free (except the Sony contest mentioned below).
Second, what is the entry fee? A legitimate contest with judges or jury will almost always pay those judges and juries. There is the cost of running the contest and paying for prizes. These are, after all, businesses that are running the contests and they don't want to lose money.
You need to decide for yourself if the cost of entry is worth the reward.
What do they want?
The best way to be disqualified before your images are judged is to mess up the entry procedure and send something in the wrong size or format. You then have no chance of being successful in any photo competitions. Read the entry rules carefully and make sure your images match the size, DPI, and format regulations. Also, read the rules specifically mentioning digital manipulation and compare that to what you have done. Some contests are no-holds-barred and let you submit images that have been highly manipulated to the point where objects are removed or inserted. Others stick to what could traditionally be done in a darkroom with an enlarger.
What looks good to me?
Here are 2 contests to enter. These contests are judged, are not rights grabs, and offer either decent prizes or worthwhile exposure.
Please feel free to link to your favourite upcoming contests (and tell us why we should enter) in the comments section below.
The Open Competition – Awards for 1st place as well as up to 15 shortlisted photographers per category. One overall winner selected as Open Photographer of the Year and recipient of the $5,000 (USD) prize.

Sony World Photography Awards

– Also 10 categories and open to all. Groups for professional, student and open.
Good luck!
Blogger Profile - Fiona Ayerst
Fiona is a world renowned underwater photographer and winner of numerous awards. Passionate about documenting the underwater world, she hopes that her photos will inspire greater marine conservation efforts. She developed and oversees the Underwater Photography internship for Africa Media
Kickstart your wildlife media career!
Find your perfect wildlife media speciality program