How to become a wildlife camera operator – Part 3: Getting work
Work as a wildlife camera operator is almost exclusively freelance. That means, that you are essentially unemployed and brought onto a production when a producer gets the green light (financed). When a producer has a successful commission for a documentary or series, they put together a team for the production. As a freelancer, there are a number of effective ways to market yourself and get yourself on those productions. In this article, I cover the various ways you can market yourself to break into the industry as a camera operator.
Reality check
Let's do an expectations reality check. Many top class producers (and indeed broadcasters) have a closed and well established network of wildlife camera operators that are their 'go-to' people should a commission arise. It is not easy to break into this team, and it will not happen simply by sending in your showreel. Expect many lower and less (if any) paid jobs prior to cracking the nod as the first camera operator on a wildlife documentary shoot.
Get prepared
Once your expectations are realistic, it is time to get prepared. This involves building a showreel of your abilities and work as a wildlife camera operator. What have you shot? Will it impress 'the socks off' a producer? Will it get you the nod for a place on the crew? Spend time, effort and some money building a showreel of your work – without this vital component, you will ruin your chances of living the dream life. Here are a couple of points on putting together a showreel that looks professional:
Make it short – Producers and commissioners are very busy people, who do not want to sit through a 15 minute production. Keep your show reel snappy and don't exploit their time. On the Africa Media wildlife filmmaking program, interns produce a documentary of between 3 and 5 minutes. This may not seem like much after a month of production work, but it is the perfect duration for potential employers.
Make it your best – If a shot is shaky, soft (not in focus) and not your absolute best, then kick it out! Nothing will be more jarring to a producer than having a bad quality shot interspersed with your wonderful shots.
Put it on the web – Many producers are spread out around the world and it is always easy to showcase your work online prior to meeting with producers or potential employers.
Once you are prepared it is time to get out there and put your feelers out and let producers know that you are available. Whilst many meetings may seem easier over the phone, email or internet-  meetings where you have made the effort to GET there are always going to impress.
Here are the best ways to build your network and break into the industry:
Download FREE eBook featuring 40 proven fundraising techniques to finance your next overseas experiential adventure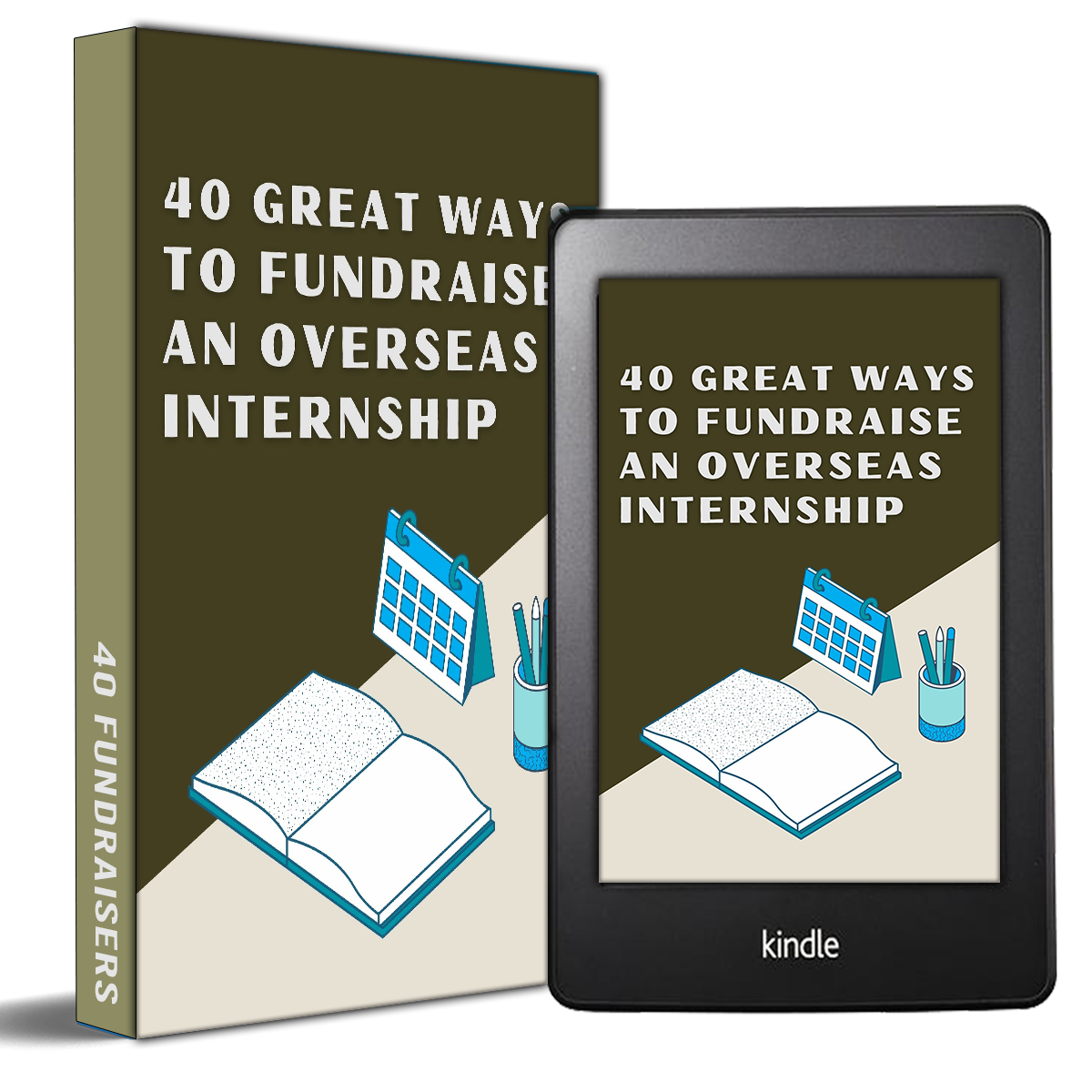 Get work as a wildlife camera operator
Social Media brand – Start building your reputation online with your social media profiles. If you are shooting wildlife, interacting with wildlife, and in general, doing cool wildlife stuff then get it onto your social media profiles. Combine this with networking and 'befriending' members of the industry – think established wildlife producers, camera operators, commissioners, editors etc.
Wildlife Film festivals – Set yourself up with the necessary resources (business cards, ipad with showreel, maybe DVD's, and head off to wildlife film festivals. Some may be too expensive but most will let you come for free if you volunteer to help out with running the film festival. This is a great place to meet up with producers and other industry members. Think of it as a concentrated pool of people who can help you make it in the industry.
Business meetings – Review local 'in country' producers and production companies that have a strong track record of producing films for wildlife documentary channels. Make the effort to set up a meeting and go to visit the producer in person. Whilst most of these meetings will be unsuccessful, there is truth in the saying ' nothing ventured, nothing gained'. Furthermore, networking will help you get 'on the radar'. This is especially true,  if you make clear your commitment, and willingness to start at the bottom and work up to prove yourself – making your long term ambitions clear. If it is impossible to meet in person, don't be afraid to email or better, phone for meetings. Building up this network and getting your name out there is essential to building your career.
Find a mentor – Many wildlife camera operators recieve their big break by being mentored by an established camera operator. Approach a recognised and busy camera operator and offer your services as an assistant. Whilst it may mean lugging around kit and cleaning lenses your opportunities to learn will be unmatched. Also, when the time comes you will be part of the team to step up and take on first camera responsibilities.
Invest in/ invent specialised kit – Today, few camera operators invest into high standard cameras as the needs and requirements of broadcasters often mean personal over investment. However, if you think smart , some specialised kit can assist you in getting the nod. Items like drones, RC film cars, ROV's underwater housings, underwater comms masks and the like, can assist in getting you onto a production crew.  If you make yourself and your kit a package item, then this is a great way to get someone else to pay for your expensive kit.
Get ideas – Something that all producers love is a 'great idea' that can be moulded into a documentary. This is especially true for wildlife experts- if you discover or develop great ideas or even if you have a friend who is an expert, then stay in touch with them, and get these ideas or discoveries to established producers who can then turn them into- reality. Just let it be known, that in return, you want a piece of the action –it may be too pushy to ask for first camera but there's no harm in asking for  camera assist, or B camera.
Keep shooting – Hone your skills by continuing to shoot and film wildlife, culture and everything of interest. Keep making sure that you post your work onto your social media . Even post stills pictures.  You should aim to regularly pop into the collective mind of your network).
Persist – Building up a network of producers, mentors and becoming employed as a freelance camera operator is an ongoing mission and can take years to perfect. If you are committed it will happen, but it requires persistence; persistence and then some more persistence.
Over these three articles, I hope to have shed some light on how to become a wildlife film operator. Naturally if you talk with anyone in the industry they will have their own ideas and thoughts on the path to success. All these ideas are worth listening to and taking on board as you build your career. To help out I have also included a number of blogs by other wildlife producers and camera operators on this subject. I wish you the best, and look forward to seeing your work on the screen in future years! 
Blogger Profile - Ryan Johnson
Ryan is a well known wildlife film maker and shark biologist located in MosselBay, South Africa. His work is highlighted as researcher, television host, camera operator and scientist on shark and marine documentaries for international broadcastors including National Geographic Network.
Kickstart your wildlife media career!
Find your perfect wildlife media speciality program