7 Tips for being a wildlife travel vlogger
Let's say you're already travelling to wild and untamed places as a wildlife filmmaker. You encounter the most beautiful locations, animals and scenery and you are able to capture this beauty on video. While you're making your wildlife documentary, why not use these experiences to become a wildlife travel vlogger? Since you're already taking footage and photographs, you might as well use them to educate others about wildlife.
Download FREE eBook featuring 18 International scholarships to fund overseas experience travel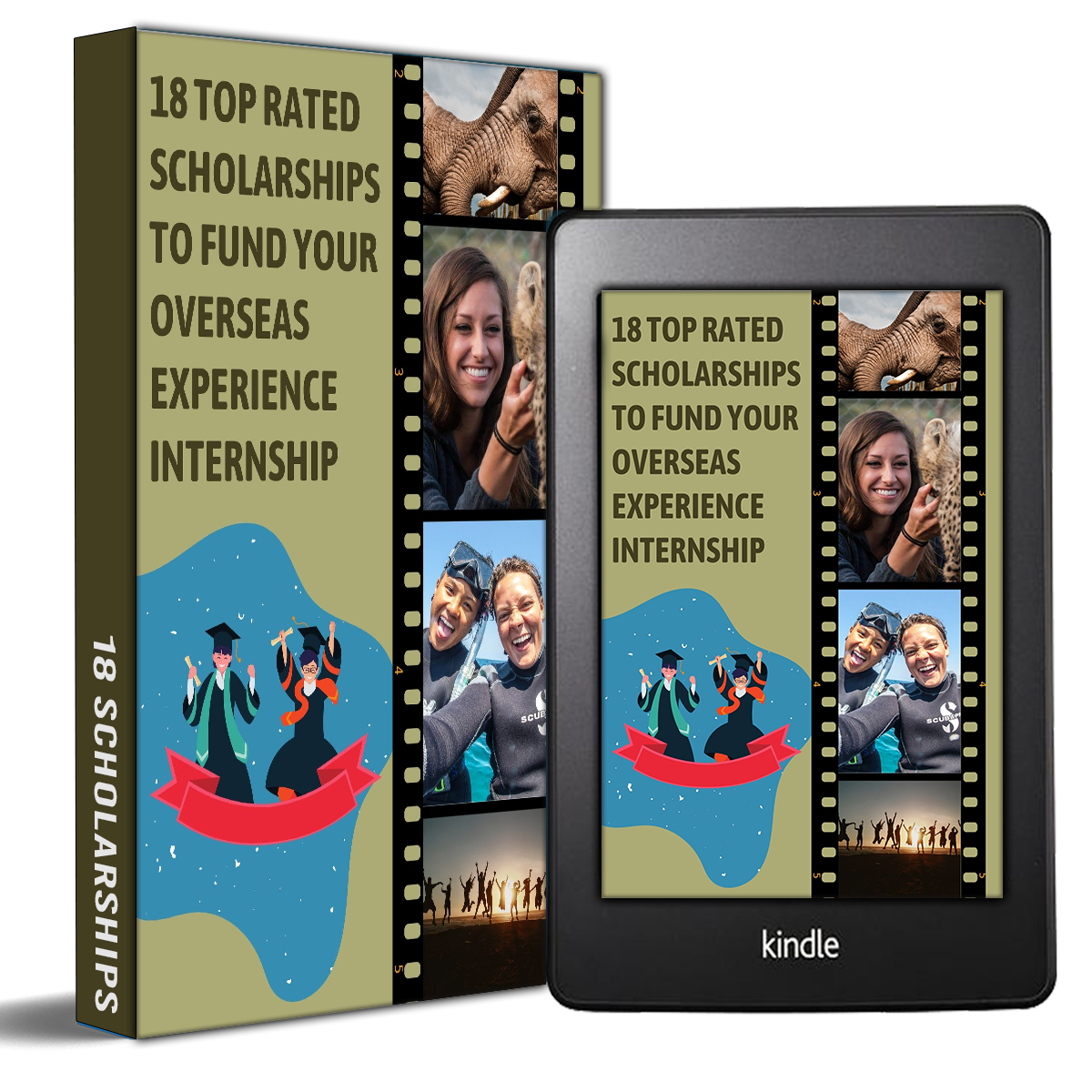 Keep your best footage for your project
Your wildlife documentaries should still be your first priority. After all, it is what you're making your living out of (especially if you're a freelance filmmaker). Your best footage should be reserved for your wildlife film. However, as all filmmakers know, you don't ever use all of the footage you gather on a shoot. You can use this extra footage to create some great wildlife travel vlogs. 
BUT don't use bad footage
Even though you're working with the footage that didn't make it into the documentary, there is still a filtering process. If you're going to be a wildlife travel vlogger, you don't want your vlogs to be of low quality. Therefore, you should continue looking through the extra footage again and choose the best clips. If there isn't enough good footage left after editing your documentary film, rather make a vlog about another subject.
Remember to bring yourself into your vlogs
If you're not the presenter of the wildlife documentary you're making, it's important not to interfere with your own shoot. However, if you get a chance in between filming, get in front of the camera to do a quick piece to camera about what's happening. This will add your personal brand to your wildlife travel vlogs. Another option is to include voice-overs with the wildlife footage, but then you need to have enough video – and B-roll – for the whole vlog (without it seeming boring, repetitive or without action). The best vlogs are the ones where the vlogger is part of the video, forming the personality of the wildlife travel vlog. 
Be organised
As you get used to gathering footage for both a documentary and a vlog, you'll be able to distinguish easily between great video suited for your film and the footage suited for your vlog. At the beginning, it's important to keep the two projects separate from each other so that you don't get confused. 
Stick to a theme
As with any travel vlog, your brand is important and should remain consistent. Each new video that you share on your wildlife travel vlog should fit this overall theme. In addition, don't include too much information in your vlog. Focus on one theme, animal species, wildlife event or environmental issue for each video.
Educate people about wildlife
Since you're already telling the story of the wild through the medium of film, this is your chance to become a true advocate for wildlife conservation. One way of having meaningful content in each vlog is to use your videos for spreading wildlife awareness. Your vlogs should include important facts about the wildlife you're filming and educate your audience. It should leave the viewer pondering an environmental issue and the importance of protecting wildlife. Through this, you might even become a prominent media figure in wildlife conservation by means of your YouTube channel. 
Make time to interact with your audience
As you gain a follower base, your audience will start liking and commenting on your videos. It's important that you react to their comments where possible, and thank them for liking your social media pages or sharing your content. This boosts your audience's loyalty, and it will show that you appreciate their support. You can also use their feedback to continually develop your vlog into a platform and brand that speaks to your target audience. 
If you don't know anything about wildlife filmmaking yet, don't worry – this program can teach you all you need to know. To inspire you to use your wildlife footage to start off your new career as a wildlife travel vlogger, here is an example of a wildlife vlog from Brave Wilderness. 
Blogger Profile - Rouxne van der Westhuizen
Rouxne has an Honours degree in journalism and media studies. She is the course director for the Travel and Environmental Journalism and specialises in wildlife conservation writing, travel journalism and blogging.
Download FREE eBook featuring 40 proven fundraising techniques to finance your next overseas experiential adventure