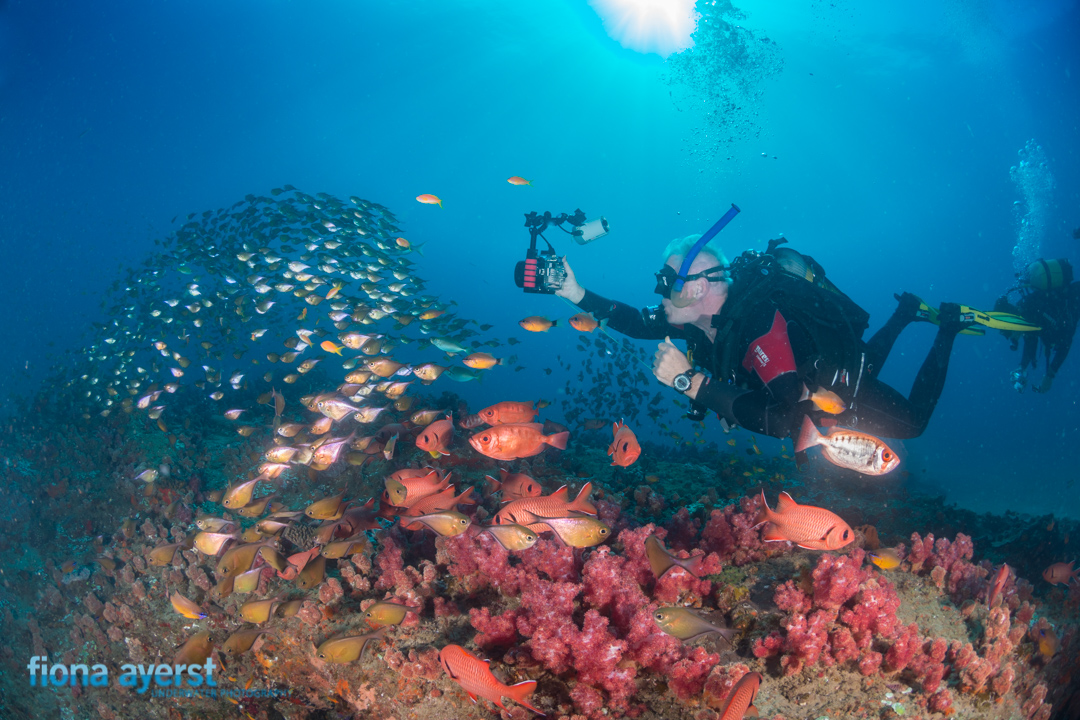 Photographing coral reefs
There are countless underwater photography subjects on coral reefs. Besides the marine creatures that call the reefs their home, the beautiful coral gardens, reef slopes, sea grass and rock formations themselves can also result in breath-taking and colourful shots. That is, if you do it right. Here are some pointers for photographing coral reefs.
Download FREE eBook featuring 18 International scholarships to fund overseas experience travel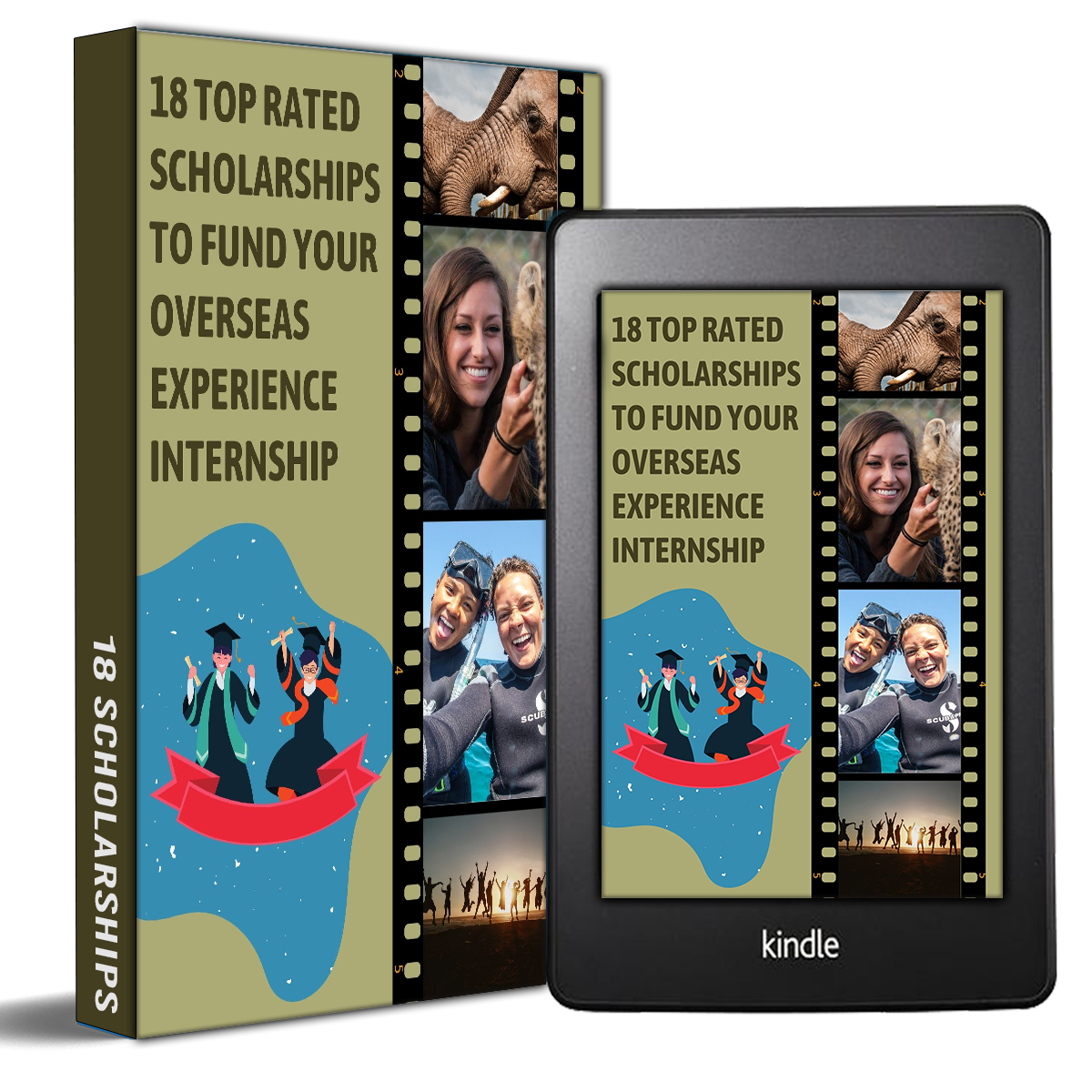 Wide-angle
Wide-angle photography is the best way to shoot reefscapes from farther away. With wide-angle, you'll be able to capture more of the reef you're diving in with wide shots, as well as a few sea creatures passing by. If you're shooting wide-angle photos, you'll need an ultra-wide fisheye lens. This type of lens distorts the straight lines in the scene, but since it's underwater, there is no horizon that needs to remain straight. Having a slightly warped effect isn't as bothersome to the eye, and actually adds a creative and striking visual effect to photographs.
You can also use rectilinear lenses for wide-angle reefscapes, but they will only give you a field-of-view of 100 degrees or less, whereas the fisheye lens has a field-of-view of up to 120 degrees. Put simply, this means that a wider view of the scene is visible. Also, if you're shooting a reef at night, wide-angle is more challenging. Do a practice run before your night shoot to get used to adjusting and positioning your strobes.
Macro
If you want to take some detail shots of a specific piece of coral, sea fan or sponge, general macro photography rules apply. Firstly, use a macro lens (easy). Secondly, get as close to the subject as you can without damaging the coral or marine life. Lastly, use manual focus and the correct exposure settings on your camera to get the best shots. Make sure you're keeping the principles of good photographic framing and composition in mind, even when photographing coral reefs.
Lighting
Light is most abundant close to the surface, where the sun reaches the reef directly. Therefore, most underwater photographers prefer photographing coral reefs during the day in shallower waters with the sun to their backs. With shallow reefs, you're able to use the surface for ripple effects or reflections in your images, depending on the conditions of the water. In these cases, the reef is within 15 meters from the surface. While this works well for some locations, other coral reefs only spawn at night and you'll have to use artificial lights.
If there is a lot of natural light, keep your artificial lighting low, as extra lights could result in strange colour changes if you're adjusting your white balance and exposure settings manually. For darker conditions, it's better to keep your white balance settings on auto. 
Know the best times to shoot certain coral reefs
As I mentioned in the previous tip, some reefs only spawn at night. This means that everything worth photographing will only be visible after sunset. Before diving, make sure you do some research on the specific reef to find out when is the best time of day (and year) to see it in full bloom. Even when you know that a reef will look its best at night, it's a good idea to do an extra dive during the day beforehand to scout for all the best spots to photograph. This will make it easier to find your way in the dark later, even with lights. You'll also be able to move to all the best spots quickly during the shoot. 
Know your subject
Each reef has a variety of elements, and it differs on every reef across the world. You might see hard coral, soft coral, sea fans, rock formations, seagrass beds and sea sponges when photographing coral reefs. These subjects are a wonder to capture on camera, as they are colourful and untouched by humans – the epitome of underwater wilderness. On that note, when you're photographing coral reefs, make sure that this forms the focus of your photographs. Avoid capturing divers in your reef photos.
Healthy reefs with bright red, pink and orange colours contrast beautifully with the blue water around the reefs. Though coral reefs still remain the main focus of this type of underwater photography, they are also the perfect backdrop for photographing small living creatures that live there. Starfish, reef fish, anemones and sea horses are just single examples of these.
Composition
Photographs of coral reefs generally work better as horizontal composition. Most underwater photographers like to include a piece of blue ocean above or around the reef if they're shooting wide-angle photos. Usually, it's best to photograph reef subjects from the side or from slightly above, except when you're trying to include the water surface in the image. Shooting an abundant and colourful piece of reef from directly above can also result in interesting and vibrant images.
Be careful not to damage reefs
This is probably the most important rule of any dive or underwater photo shoot. Our marine ecosystems are fragile – now more than ever. So, be sure to leave nothing but bubbles when you're photographing coral reefs. Be aware of where your fins are when you're kicking, and don't let your scuba equipment drag over or catch onto any part of the reef. 
Turn your coral reef photos into works of art with these tips. Reefs are a unique part of the underwater world, and without them marine life would cease to exist. Your underwater photographs could help spread the word on their beauty and how important they are to our environment. 
If you're a beginner underwater photographer, you might also find our post on mastering underwater photography helpful. 
Master underwater photography whilst exploring the worlds most abundantly diverse tropical reefs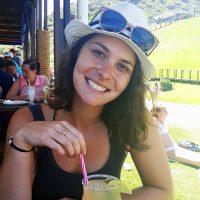 Blogger Profile - Rouxne van der Westhuizen
Rouxne has an Honours degree in journalism and media studies. She specialises in wildlife conservation writing, travel journalism and blogging.
---
Kickstart your wildlife media career!
Find your perfect wildlife media speciality program