How to become a travel blogging influencer
Blogging is a form of writing that's become highly interactive and diverse in our modern society. Everybody has their favourite travel writers or bloggers that they follow or receive newsletters from. Influencers are bloggers who have such a big following that they affect what their audience buys or where they travel to. In essence, influencers "influence" their audience by recommending or promoting certain products or destinations in their blog posts - and then get paid for it. Brands love working with influencers who have the same target audience as they do. In fact, influencers can now earn substantial revenue from just being an influencer! Here are the 5 steps to becoming an influencer with your travel blog.
Download FREE eBook featuring 40 proven fundraising techniques to finance your next overseas experiential adventure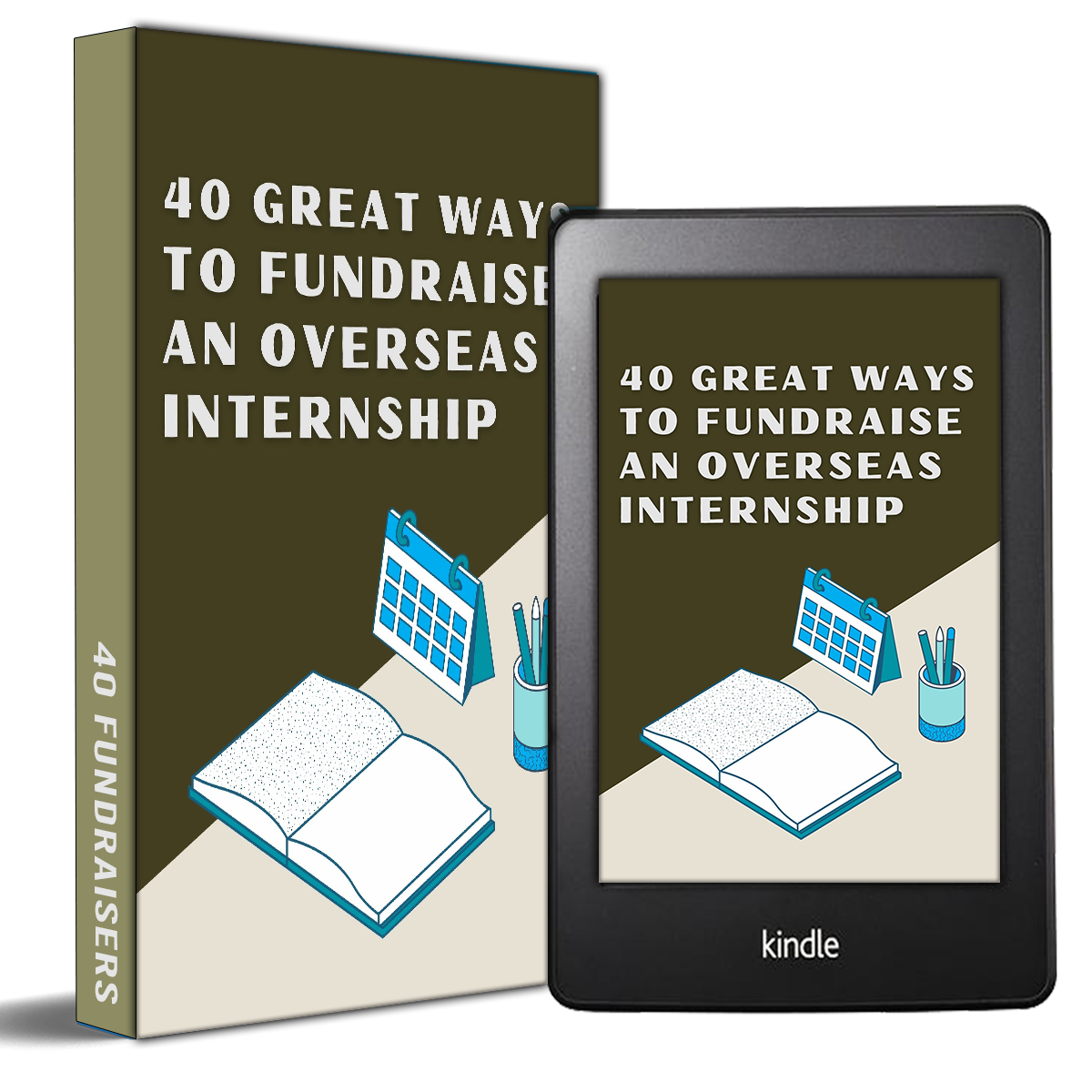 Step 1: Make sure your blog is the best it can possibly be 
This is the very first step if you want to become a travel blogging influencer. It's important to plan ahead when starting out with your blog. Even if you're already on social media, having a travel blog puts you a step above other travel influencers. Make sure you've got a well-established niche. For example: you could be a food blogger, an art travel blogger, a diver, an adventure blogger or anything that falls within your personal interest. Build your brand and blog content around this niche and make sure the visual layout of your site also fits this image. Multimedia content, including videos and photos, is also more appealing than just written text. 
Step 2: Build your audience
Market your blog far and wide so that your target audience can find it. In addition, make sure your SEO is a top priority for each page and post on your site. Encourage interaction from your audience. Ask them to sign up for a mailing list, make sharing options available on each post and be social media savvy. Keep your brand consistent over all of your social media platforms. Interaction and authenticity is the best way to gain loyal followers. They will like your post and share it for you, immediately widening your audience even further. Install Google Analytics to monitor your number of website and blog post views. You can use this info to optimise the channels you're getting the most traffic from. 
Step 3: Get in touch with brands, companies and tourist destination 
This is the point where you've really started to become a travel blogging influencer. Now, you should compile a professional media kit. This document should include your marketing strategies, your monthly traffic on your website and the rates you charge for ads. Once you've got this, reach out to brands and companies. Show them that you'd be a valuable agent for marketing their brand or product. Convince them that your audience is the type of audience that they would like to advertise to. For example, if you blog about outdoor travel, reach out to camping equipment companies and advertise their products on your site.
Another way to work with brands is to have them sponsor one of your posts, where you review their product or advertise their services. You could also be an affiliate marketer. As an affiliate, you'll earn a certain amount each time someone clicks on a link on your blog that leads to their website. Remember, you have to convince advertising companies that your blog is professional and relevant to their target audience, so keep your blogging standards high. Bluehost is a platform where you can host your blog online. They also offer an affiliate option that earns you money when someone clicks on your blog link.
Step 4: Get in touch with other bloggers and influencers
Collaborate with other bloggers. Travel influencers who have been in the industry for longer can also give you some valuable advice on the dos and don'ts of the field. Networking is key in any career. It will reflect well on your own brand to associate yourself with other established and popular travel blogs.  
Step 5: Be consistent
Being a travel blogging influencer is a full-time thing. You'll constantly need to travel to interesting places, do interesting things as well as research new locations and trends. Keep yourself up to date with new blogging developments. Stick to your niche and your original brand. Finally, repeat step 1 to 4 consistently. Reassess the visual elements of your blog, keep your content fresh and regular and seek relationships with new and bigger brands and companies. 
If you follow this process and refine your skills, you're well on your way to become a reputable travel blogging influencer. Last pro tip: make sure you don't overwhelm your audience with marketing messages and product promotions. Keep your blog content authentic and independent in order to keep your loyal audience.
Kickstart your wildlife media career!
Find your perfect wildlife media speciality program