How to take awesome underwater video with a GoPro
Sometimes, people are unsure of using a DSLR or video camera straight away for underwater video. If you're interested in this field, filming with a GoPro is the perfect way to start. Here are some great tips on taking fantastic, professional underwater video with a GoPro.
Build professional skills as an underwater videographer on the tropical reefs of Southern Africa
1. Choose your GoPro (and accessories) wisely
If you don't already have a GoPro, it's best to buy a newer version that falls within your budget. The GoPro Hero 8 is one of the newest models, but you don't have to buy the newest version to take great footage. Each model has different characteristics – it's up to you to find what appeals to your personal preferences. Keep in mind that GoPro accessories, such as underwater housings, straps, camera rigs or selfie sticks, lanyards, screen protectors, anti-fog inserts etc are all sold separately. 
2. Preparing your GoPro
Like with all camera gear, you need to take care of your GoPro if you plan on using it for a long time. GoPro batteries need to be inserted and charged using a USB cable. It's important to make sure the batteries are fully charged before every dive, to ensure maximum filming time. Make sure that you're using the correct SD card for your specific GoPro, and make sure it's empty before you start filming. We recommend using a 32GB or 64GB SD card. Video footage takes up a lot of memory. When you're done with each dive, clear your memory card of all footage before filming again. 
Before starting your underwater video adventure with your GoPro, make sure you also have the latest version of the GoPro App on your mobile phone. This app connects your GoPro to your phone and lets you download footage, and also keeps your GoPro updated with the latest firmware.
3. Handling the underwater housing
While the newer GoPro models are waterproof up to about 33 ft, you'll have to get an underwater housing if you have an older model or want to dive deeper than 33 ft. Most of these housings are just close-fitted armour around the camera, and some of them can be attached to a tray and handle for more stability (see tip 8).
4. Correcting colour underwater
Since colours fade underwater, you'll need a colour correction filter for your camera to pick up the colour of the scene correctly. You can use a red filter in blue water, while a magenta filter works best in greener water. You can purchase these filters additionally and attach them externally onto the lens. This is a vital piece of equipment for shooting underwater video with a GoPro.
5. Avoid a dirty lens
Before shooting, wipe the GoPro's lens cover as well as the lens inside the housing. This ensures that there are no smudges on the screen ruining your footage. After wiping, make sure you don't touch the lens again as even fingerprint can dirty it. 
Download FREE eBook featuring 18 International scholarships to fund overseas experience travel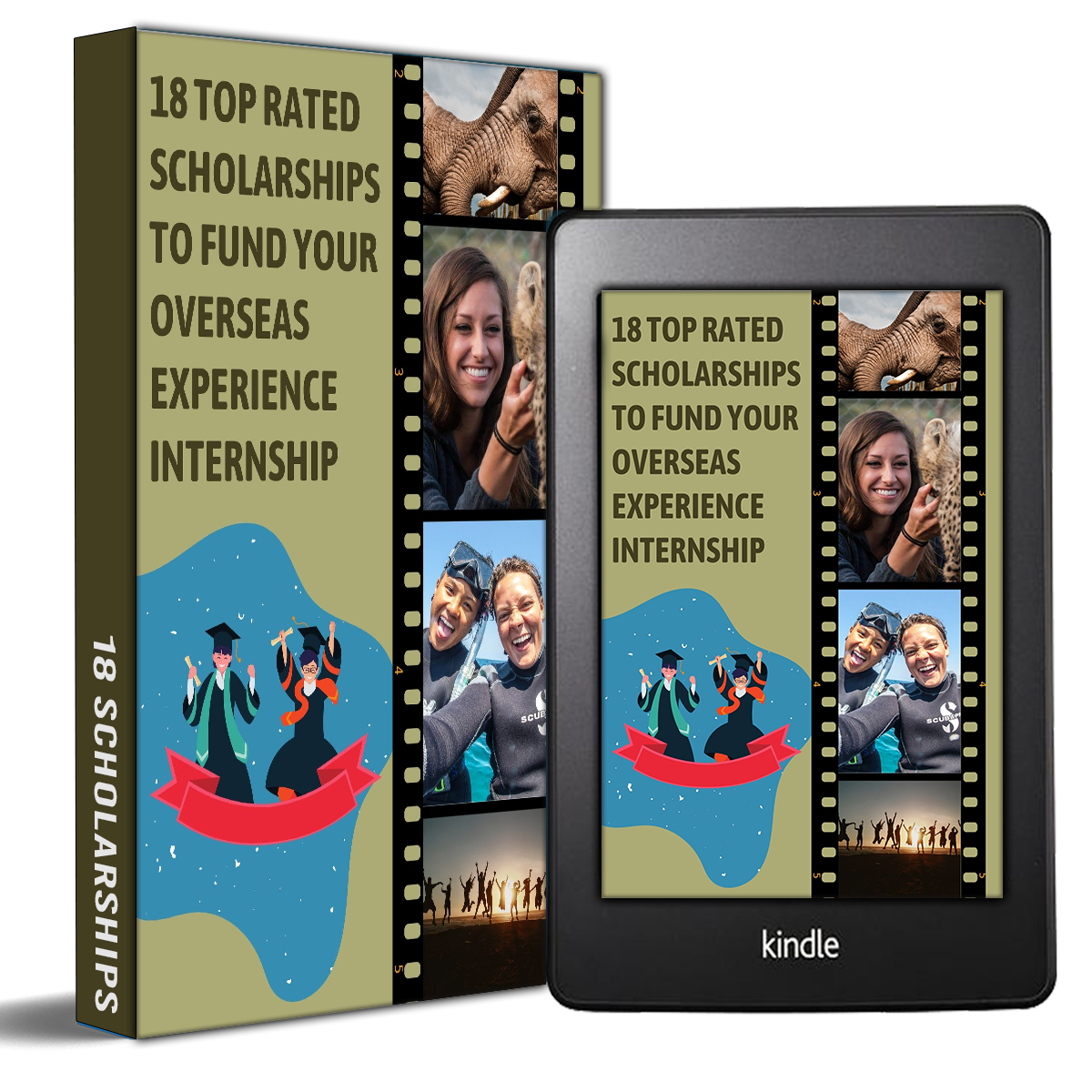 6. Adjusting the settings
A GoPro is known for capturing high-quality, action-filled footage in any conditions. Leave most of your setting on automatic, including the exposure, shutter speed and white balance. The ideal settings for shooting underwater is 1080p resolution, 60fps and wide mode. Keep your ISO around 400, and turn the Spot mode and ProTune settings off before shooting. This ensures better exposure optimisation for the scene, and makes the editing easier. 
7. Setting your field of view
GoPros usually have a wide field of view, which means it includes a large portion of the scene when you're shooting. This is also something you need to do before putting your GoPro in its housing, since you can't change anything once you're in the water and fiming. If you can't get very close to the film subjects, set the field of view to Narrow – just bear in mind that you'll have to aim the camera very precisely onto your subject. 
8. Don't get too close
A GoPro has something called a minimum focus distance, which is 12 inches. In order for the subject to be in focus on your GoPro, you need to be at least 12 inches away from it. If you're interested in doing more macro video, there are specific GoPro models available for this purpose. 
9. Keep it steady
For video footage, stability is everything. Keep the GoPro as steady as possible while filming to avoid shaky or blurry scenes. There are built-in stabiliser functions you can activate via your GoPro App, but there are manual ways to steady your footage as well. For instance, you could attach the GoPro to a selfie stick or camera rig. Another way is to attach it to a tray-and-handles system, which will give you maximum control over the stability of the footage. Lastly, you could also use a tripod to set up the camera on an open piece of rock or sand where it won't be disturbed or damaged. 
10. Film principles that also apply underwater
Along with the stability of the footage, there are other film principles that you should keep in mind while filming underwater video with a GoPro. The light source needs to come from behind you, and you can use an extra video light if you're filming at deeper than 10 ft. Framing is still important: let a moving marine animal enter and leave your camera frame while filming and keep them in focus. Angle your camera slightly downward when shooting, as this results in richer colours and contrast.
With these pointers, you'll be taking awesome underwater GoPro films in no time. Any other tips you'd like to add as a GoPro user? Leave us a comment!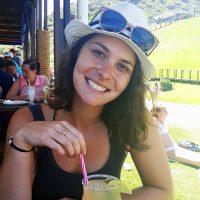 Blogger Profile - Rouxne van der Westhuizen
Rouxne has an Honours degree in journalism and media studies. She specialises in wildlife conservation writing, travel journalism and blogging.
---
Kickstart your wildlife media career!
Find your perfect wildlife media speciality program