Photography tips for shooting wildlife from a moving vehicle
In certain areas of the globe, South Africa being one of them, the easiest and safest way to approach game (particularly predators) is by car. Most game reserves run game drives which can provide a fantastic opportunity to get close to game safely whilst giving you the opportunity to achieve incredible photographs. Photographing wildlife from a vehicle is advantageous in certain aspects. You can cover terrain rapidly and the animals are generally acclimatised to the cars, they do not fear them. Therefore, if approached correctly the game is less stressed and thus less inclined to disappear into the bush than if you were approaching on foot. The disadvantages or difficulties which present themselves are that shooting from a platform such as a vehicle can restrict the perspectives and angles you can achieve. Also capturing a tack sharp shot can be tricky as the vehicle movement and vibrations try's its best to prevent this happening. In order to achieve those outstanding wildlife shots, I will share with you a few tips on shooting from a vehicle.
Position yourself carefully
The first thing to consider before embarking on a game drive is your position on the vehicle. Think carefully about your position to allow yourself the best opportunity to shoot 360 degrees when photographing from a vehicle. My preferred seat (if there is no tracker seat) is the passenger seat next to the game ranger. Here you have unrestricted views and the ranger always has to have his eye on the animal so you are likely to always have an uninterrupted shot. Also the ranger has seen it all before so he won't be hassling you to get a shot.
Steady your camera: Tripod/beanbag
This is extremely important. Using a tripod is out of the question as space is restricted, you can buy very expensive car tripod mounts. However, there is a little trick wildlife photographers use known as the bean bag. This piece of kit is simple yet effective. You can either buy them specifically made for the job or make one yourself out of bank bags filled with rice – both of these options are equally effective. The bean bags work as a cushion absorbing the vehicles vibrations and therefore increase the sharpness of you shot.
Download FREE eBook featuring 40 proven fundraising techniques to finance your next overseas experiential adventure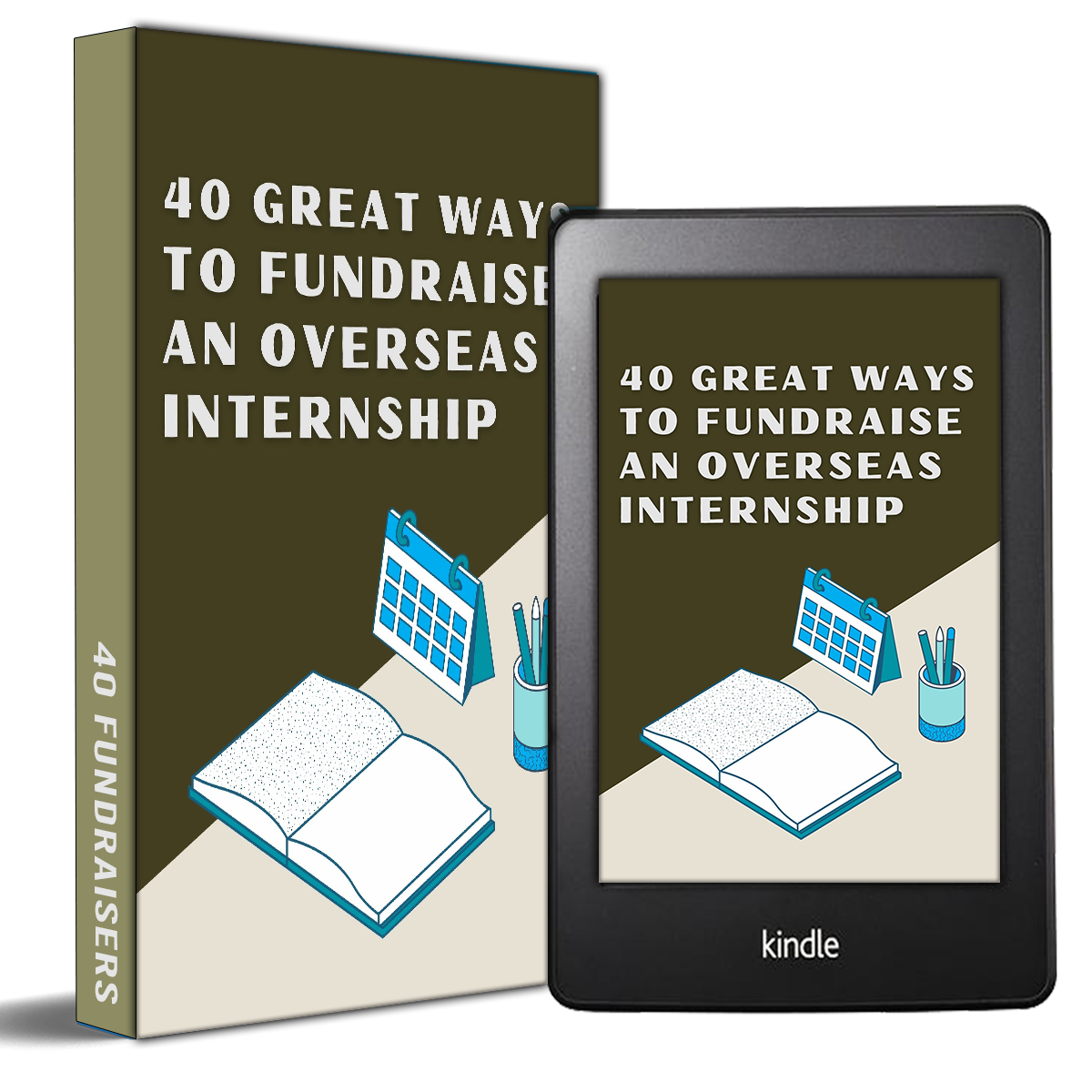 Talk to your guide
Photographers often overlook that other people such as the guide may not be a photographer. Therefore, they will be viewing the drive from a different point of view – with their main concern generally safety. It is always worth talking to them beforehand and just mentioning that you will be photographing wildlife from the vehicle. Some reserves have designated areas in which you can get out of the vehicle to get different perspectives. However, always listen to your ranger as they are responsible for your safety and understand the wildlife far better than you do.
Get creative
Sometimes you may feel like your viewpoint is restricted. However, rather than writing of the photo get creative. If you are on the far side of the vehicle to the game, you can always incorporate the people or vehicle as a frame to lead your eye into the animal.
Use a telephoto lens
Finally, as with most photography, your equipment is important. A telephoto lens is a must-have for photographing wildlife from a vehicle, as it will enable you to get even closer to that animal if you are restricted in the vehicle. It is worth investing in a lens that either focuses between 300mm-500mm as this will enable you to get better shots of the game.
For more information on how YOU can develop your photography skills to a professional level with our fantastic Wildlife and Adventure Photography Internship CLICK HERE.
Blogger Profile - Fiona Ayerst
Fiona is a world renowned underwater photographer and winner of numerous awards. Passionate about documenting the underwater world, she hopes that her photos will inspire greater marine conservation efforts. She developed and oversees the Underwater Photography internship for Africa Media
Kickstart your wildlife media career!
Find your perfect wildlife media speciality program