The perks of being an underwater videographer
There are lots of benefits to underwater videography. It's a job that allows you to spend a lot of time in the ocean and capture the most beautiful marine life on film. Underwater videographers have the privilege of doing this on a daily basis. But they also have a responsibility to use their underwater films for educational purposes. Here are ten perks of being an underwater videographer.
Build professional skills as an underwater videographer on the tropical reefs of Southern Africa
1. You get to dive or snorkel all day long
This is probably the biggest perk for ocean-lovers who specialise in video. Divers can spend hours on end looking for marine life to film. This requires a lot of time beneath the ocean's surface. Most pro videographers are scuba qualified, although you can shoot underwater video while snorkelling in the shallows. However, on an advanced level, you'll have to remain submerged for a long time to get the shots you need. Therefore, a scuba qualification is a must.
2. Travel opportunity
One of the perks of being an underwater videographer is that you'll get to travel extensively. For example, you'll always be searching for specific marine species and the best dive sites. You will see loads of different coastal destinations that harbour the greatest coral reefs and marine life. As a bonus, you can also explore the on-shore destinations and activities. 
3. Skills development
The more video footage you gather, the better videographer you become. You're building some valuable camera skills while you're filming marine life. You develop as a filmmaker and find your own videography style. That's one of the most substantial perks of being an underwater videographer. 
4. Learning about marine life
While diving, you encounter various marine animal species in different sites across the world. Before filming them, underwater videographers need to do extensive research on the species' behaviour and appearance. This is because they need the information in order to know where the different animals will be at which times of the year and day. For instance, divers can plan ahead to film sharks, whales, dolphins and various other species during the Sardine Run from May to August. They know that this is when the large schools of sardines migrate up the eastern coast of South Africa. 
Filmmakers also need to research scientific info on marine life before making a documentary. As a result, they are educating themselves on marine species in the process. 
5. Being able to represent marine life creatively
Filmmaking is an art form. One of the perks of being an underwater videographer is the opportunity for creative expression by capturing the beauty of marine life on film. 
Download FREE eBook featuring 18 International scholarships to fund overseas experience travel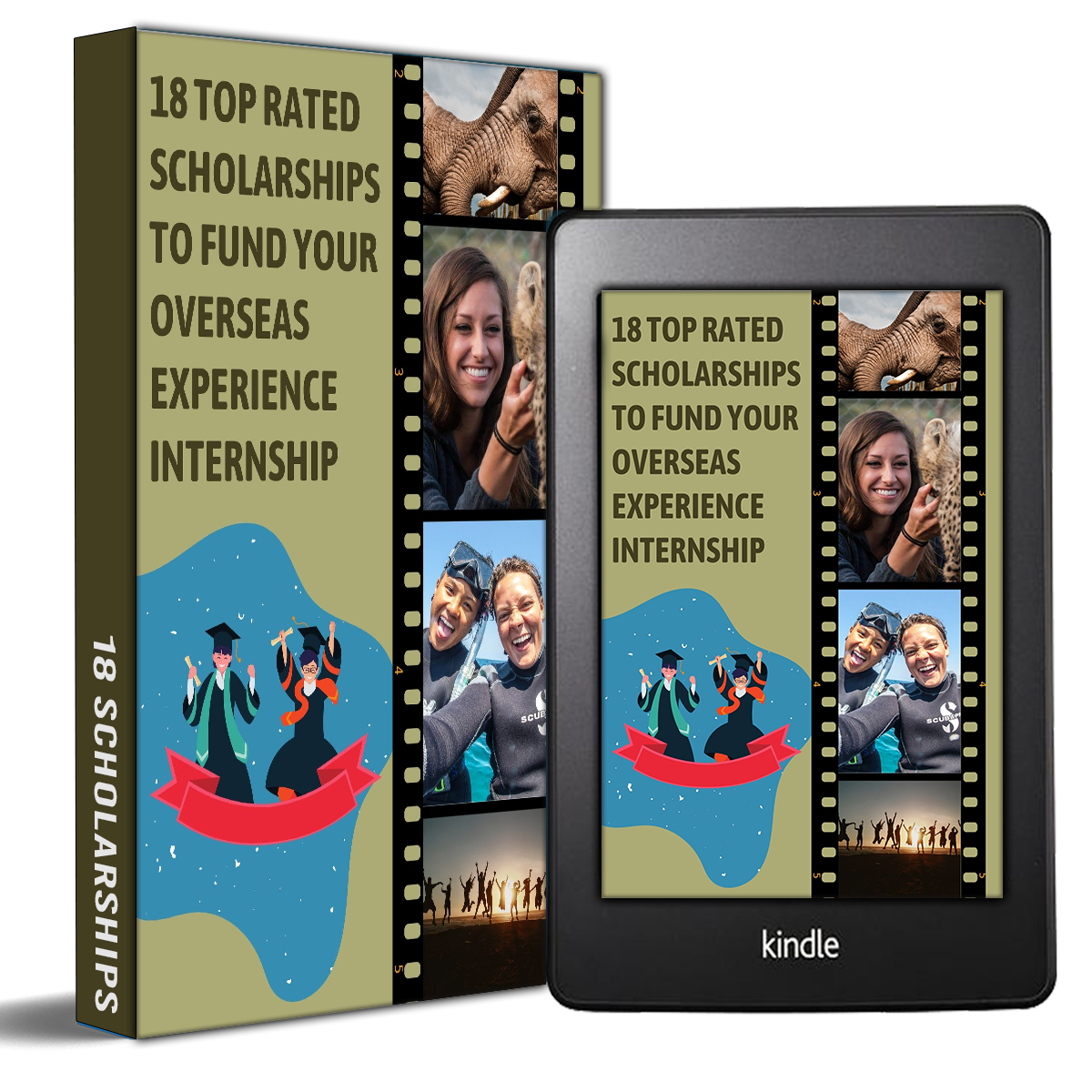 6. Making money from your footage
This is, after all, the main goal of any career. There are various ways to earn money in this field. You could sell your footage to stock websites, gather footage for employers or join projects and video shoots as a freelancer. However, bear in mind that you won't necessarily have a guaranteed income at the beginning. 
7. Contributing to marine conservation and awareness
Since you're more educated on marine life as an underwater videographer, it also gives you the opportunity to play a role in educating others. Underwater videographers know how to dive without damaging the natural marine environment. In addition, they can help others understand marine life by sharing their underwater films. In fact, a lot of underwater documentaries focus on climate change or ocean pollution and its effects on the underwater ecosystem. It makes the video itself a form of education. This helps to raise awareness on the importance of our oceans and marine conservation. 
8. No formal qualifications needed
Besides your scuba certification, there aren't any compulsory qualifications you need in order to become an underwater videographer. A background in marine science, filmmaking or media is a benefit. However, all you really need is a camera and enough motivation to learn and build your experience. In addition, you can join any underwater videography course or training opportunity if you think that it will help you in your skills development.
9. Being independent
As a freelance underwater videographer, you are in charge of your own time frame and income. Even though you will sign agreements with organisations for specific projects, you can decide which shoots you want to join. Also, if you're getting your own underwater footage for personal use, you have full control over what happens with it. This independence is another one of the big perks of being an underwater videographer. 
10. Every day is an adventure
Finally, whether you're diving in a new site, exploring coastal sights, encountering sharks during a shoot or travelling to your next destination… There is never a dull moment in the life of an underwater videographer. In fact, it's the perfect career for any adrenaline junkie with an interest in diving and/or film.
To conclude, this job gives you the chance to explore and document an underwater world untouched by the humans. We hope these perks are enough to inspire you to become an underwater videographer! If you're considering a career in this field, go take a look at Africa Media's own underwater videography training program.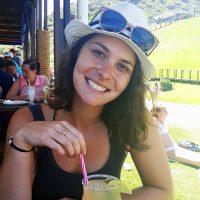 Blogger Profile - Rouxne van der Westhuizen
Rouxne has an Honours degree in journalism and media studies. She specialises in wildlife conservation writing, travel journalism and blogging.
Kickstart your wildlife media career!
Find your perfect wildlife media speciality program