How to travel the world for free through travel writing Part 2: Boost your online presence as a blogger
The online world ever-changing. In order to be a notorious travel writer you must make sure your travel blog gets noticed in cyber space. Building and constantly improving your online presence as a travel blogger ensures that your blog reaches as many potential readers as possible and in return gives you more site visitors and subscribers.
Here are some valuable strategies to help you build your online presence:
Build a professional blog site
Even if you've been blogging for a while, this tip might still prove useful. A visually satisfying, user-friendly blog display immediately hooks the interest of a browsing reader. Sections and features should be organised – be wary of clutter or unnecessary elements. Your personality and brand should be clear in your general blog design (be sure to look out for the next blog post in this series that will give more info on building your brand as a travel writer).
Be mobile friendly
More and more people are using their phones or tablets to interact online. Most blogging platforms have a built-in mobile friendly editor, but if yours doesn't, go old school: type in your URL on your own phone's browser and see if your blog displays well.
Set some goals for your travel blog
Having specific aims and objectives in mind will help you figure out how you should build your travel blog's online presence in order to reach them. Be specific. For example, your goal is to have 500 more subscribers within the next year. You can share your blog link on social media, improve your SEO (see tip number 7) and have a pop-up on your website that immediately prompts people to subscribe to your blog.
Content, as always, is key
Well-written blog posts that contain authentic, entertaining and credible content will help strengthen your authority as travel writer. This will lead to more people recruiting you (and paying you) to write about their business or location. Besides, high-quality content remains the best way to attract loyal readers and followers. It's also important to write and post consistently. You can even write posts beforehand, and schedule them to post at regular intervals. This will help you plan your content ahead as well.
Promote
Having fantastic blog content doesn't mean much if nobody knows about it. Share your blog URL, invest in online advertising or convince your personal connections to spread the word (and your blog link). Reach out to other bloggers with the same travel niche as you. The more 'word of mouth' and interaction around your travel blog, the more people will search for it online.
Download FREE eBook featuring 18 International scholarships to fund overseas experience travel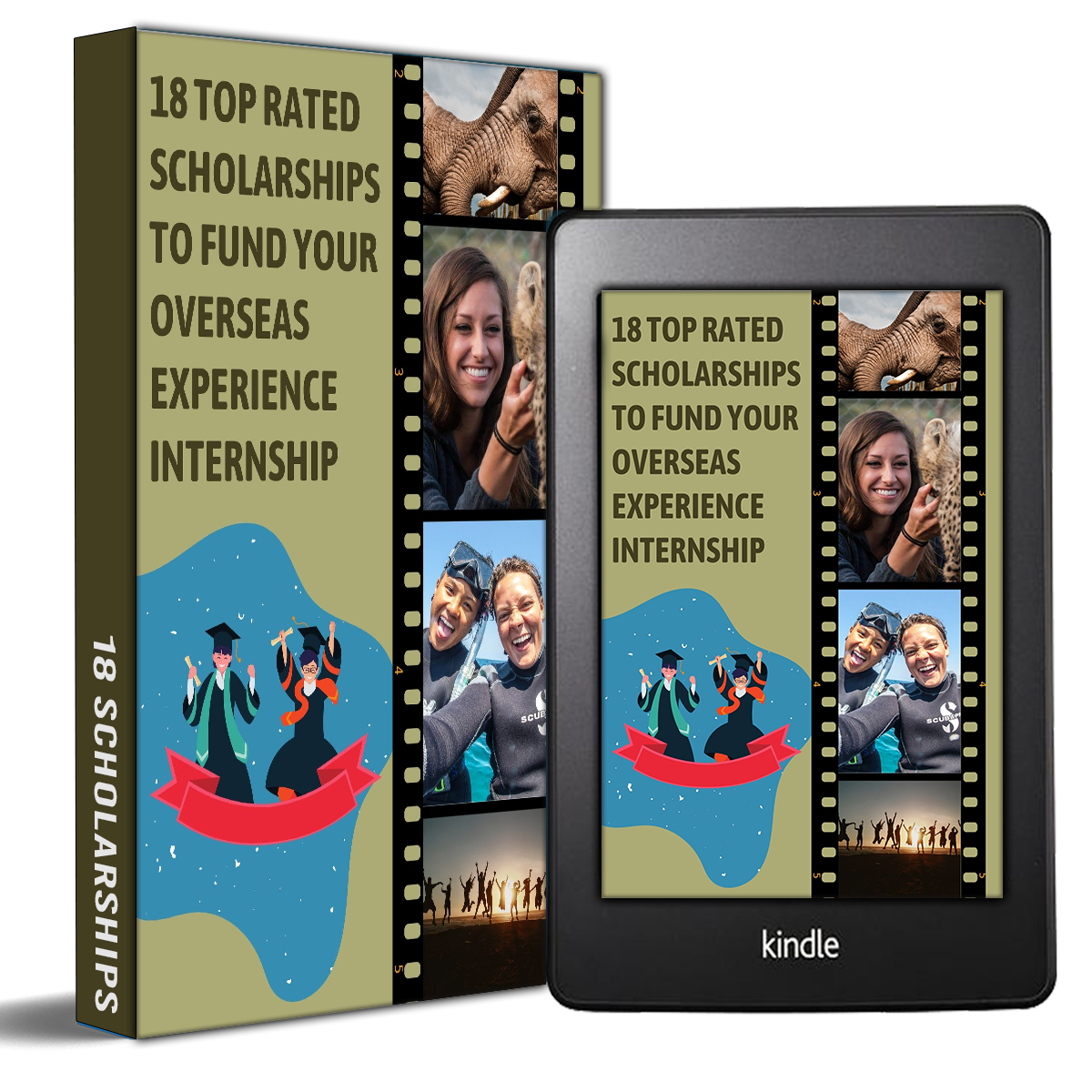 Don't underestimate social media
Building a social media presence inevitably means expanding your online presence. Keep your social media accounts active and update your followers on new blog posts. Remember to promote the same brand over all your social platforms. Social media is a great way to catch the interest of your target audience. It allows users to do the sharing for you, which will boost your online presence as a travel blogger even more. Don't try to use all the available social outlets, pick one or two and keep them updated.
Get SEO savvy
Search engine optimisation is something that can seem confusing to most beginner bloggers. However, it's probably the most important tool you'll use to effectively boost your online presence as a travel blogger.
Understanding SEO is easier than you'd expect. You use keywords within the content of your travel blog in order to boost its place on Google's search results. The secret to this is being specific: if readers type in the keyword 'travel blog', they'll probably see hundreds of travel blogs on the results list and yours will just get lost in the numbers. If you focus on the phrase 'Mediterranean food travel blog', this will narrow the results down considerably – possibly to your blog. It's best to do this for each blog post.
Find the short-tail (one word or two-word phrases) and long-tail (longer phrases people are likely to type into Google) key phrases that will help boost the online presence of each post. SEO changes daily, so be sure update your newest blog posts with fitting and trending key words and phrases that will attract your target readers. These are, for instance, travellers, holiday destinations and hotels looking for promotion through travel bloggers.
Engage with audiences
Reply to every comment a reader makes on one of your blog posts, make sure your posts have a like and share function, and interact with possible readers on social media. Networking with the right audience will help boost your reputation and readership.
Consider doing guest blogs on related sites
This is also a good way of getting your name out there, and linking to your own travel blog.
Be patient and informed
Getting your name on top of every search results list is not something you can achieve in one day. The main thing is to keep your online presence consistent and updated. Share regularly on social media and keep track of your progress by monitoring the analytics of your blog and online accounts. It's reassuring once you see an increase in Facebook followers, because this means more people are seeing the new blog post link you shared on your timeline.
Businesses don't just pay any travel blogger to write about them. With these guidelines, you can make sure that your blog is seen in the right places online by potential sponsors and editors.
Have you used any of these methods before to boost your online presence as a travel blogger? Tell us about it!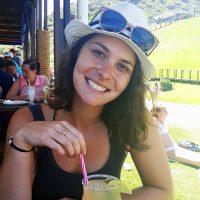 Blogger Profile - Rouxne van der Westhuizen
Rouxne has an Honours degree in journalism and media studies. She specialises in wildlife conservation writing, travel journalism and blogging.
---
Kickstart your wildlife media career!
Find your perfect wildlife media speciality program